Regular price
Sale price
$39.00
Unit price
per
Holiday Sale
Sold out
Unchain from your bladder and live life uninterrupted.

🕝 Estimated time savings — 182 hrs/year of commuting to toilets.
Money-Back Guarantees
💰 For Any Reason: 30 Days
⚒️ Durability: 1 Year Guarantee.
🤣 Laughter: When You Open It!

Product Specifications
⛰️ Durable silicone lasts a lifetime
🦠 Odor-free & anti-bacterial material 
🌊 Holds up to 4 pees, 700 mls
🚺 Wide splash-proof cup for hygiene
🧽 Easy to clean in a dishwasher
Featured By GearJunkie.com & OutsideOnline.com
See The PeeSport In Action!


Created by Jacques & Henry, Who Are Challenging Social Norms And Making Peeing Cool
View full details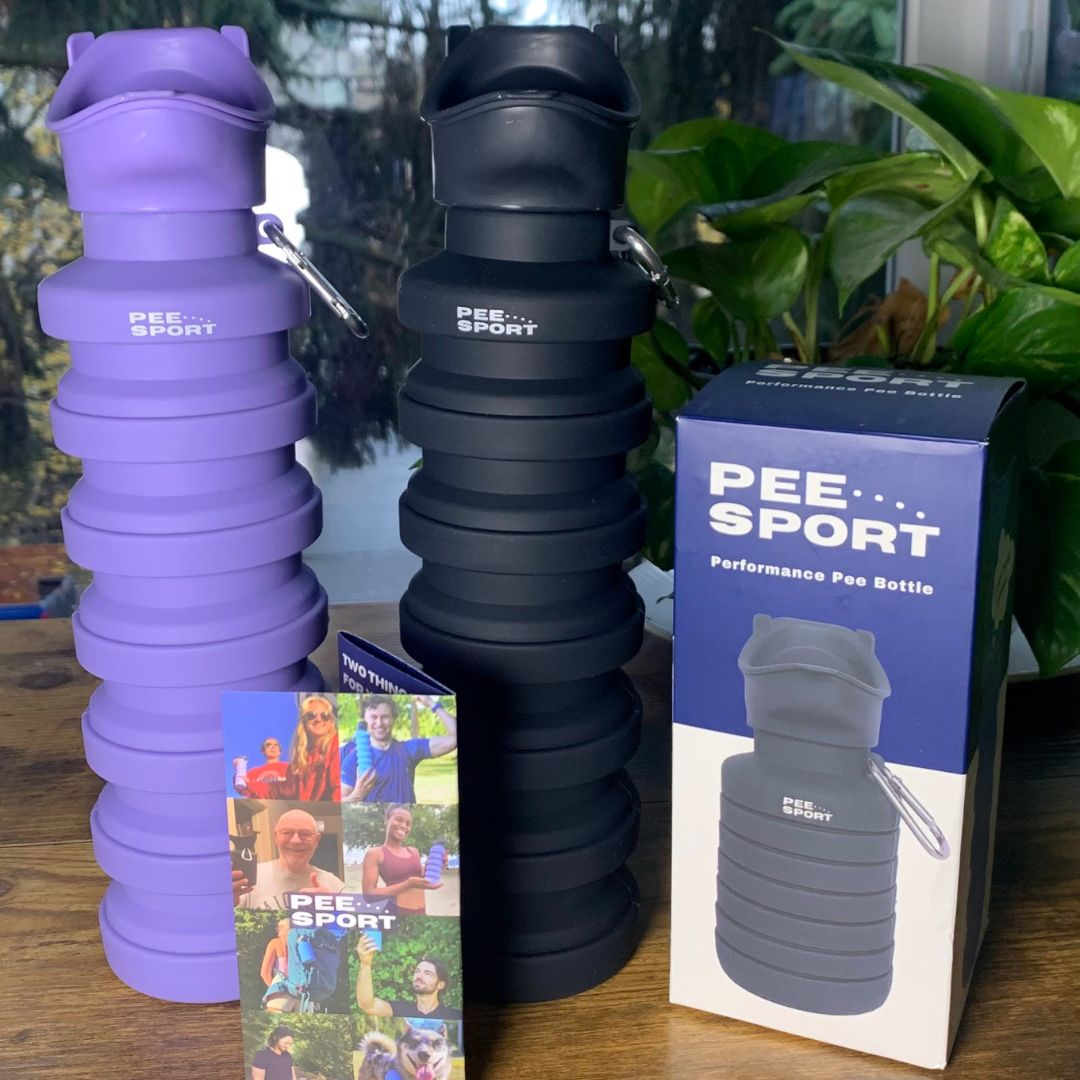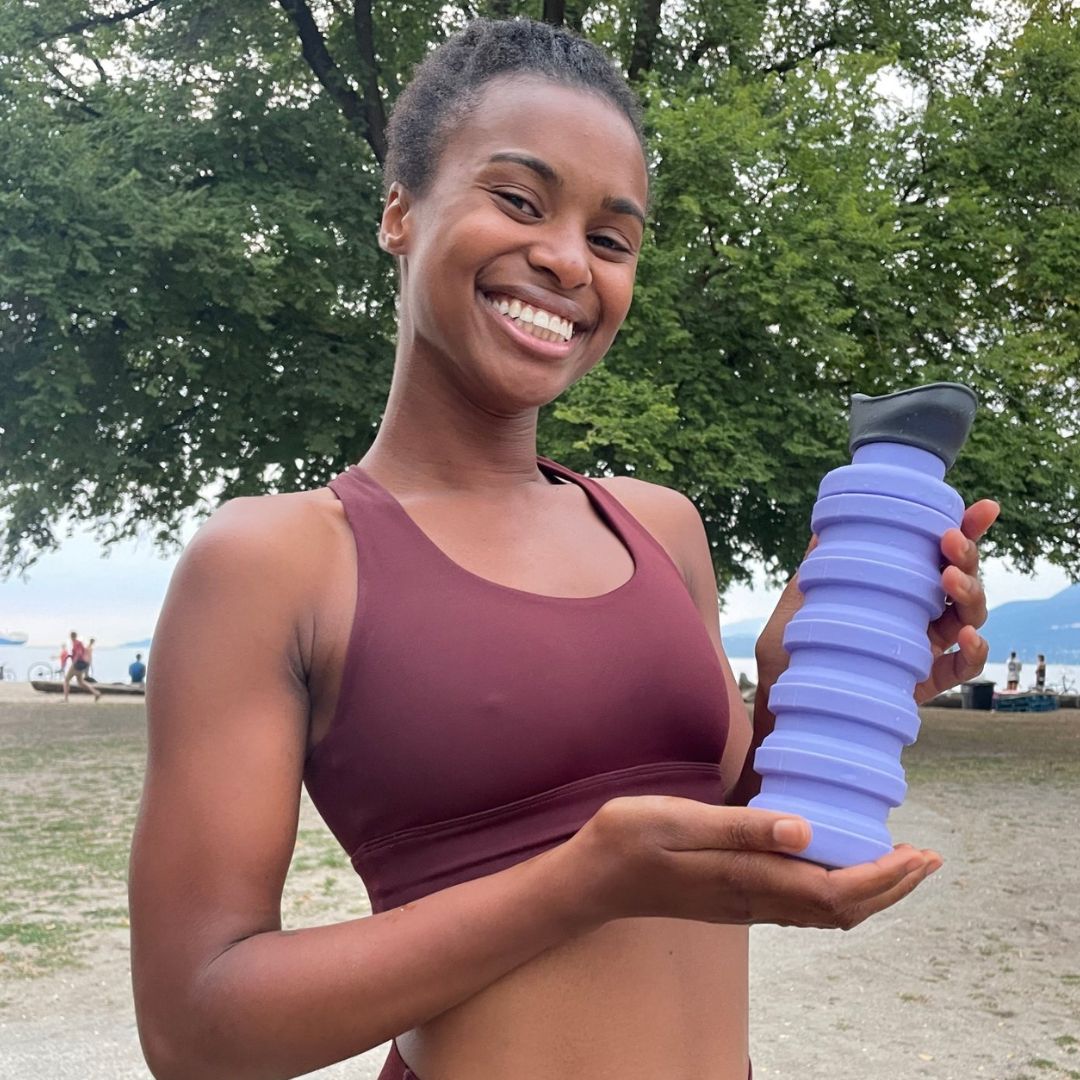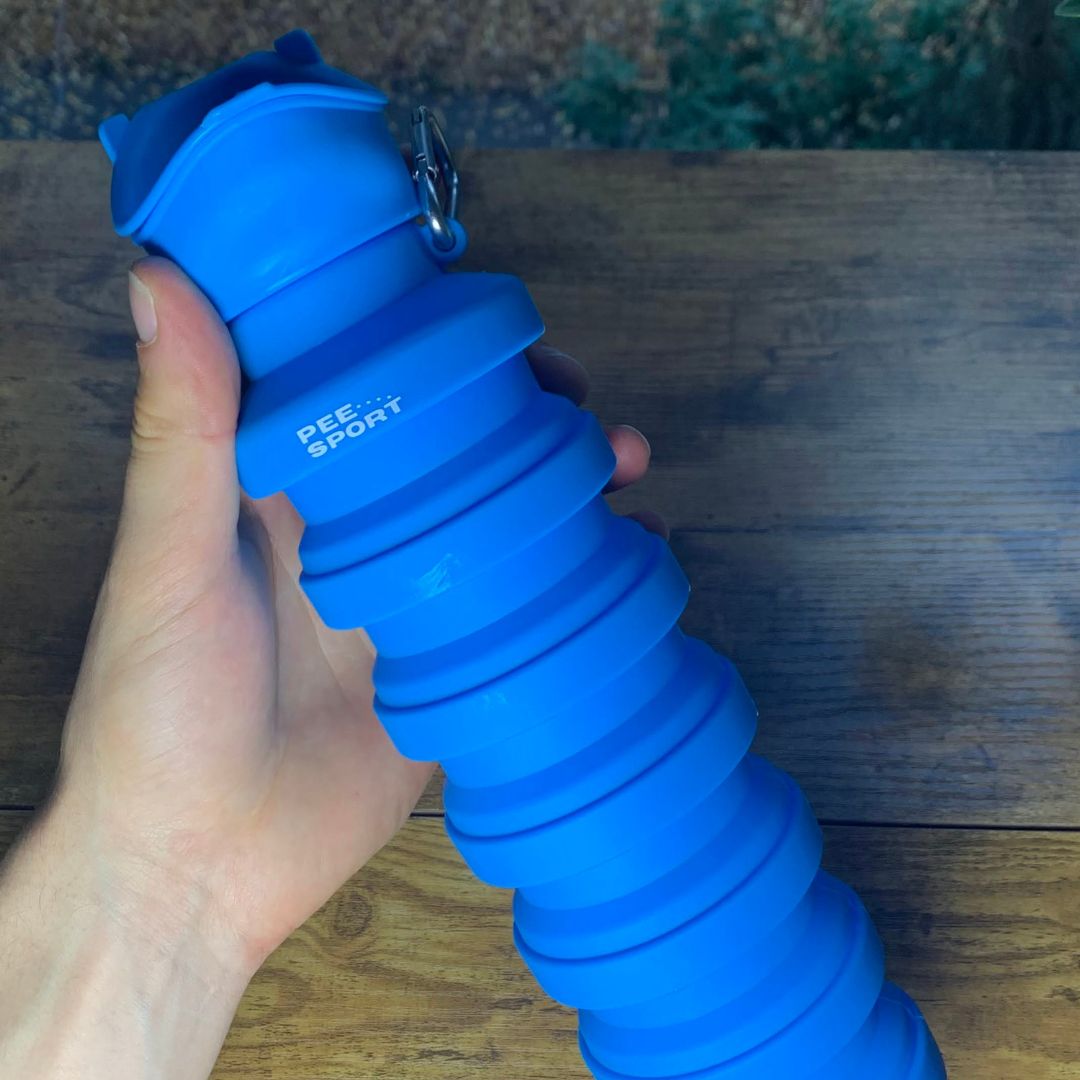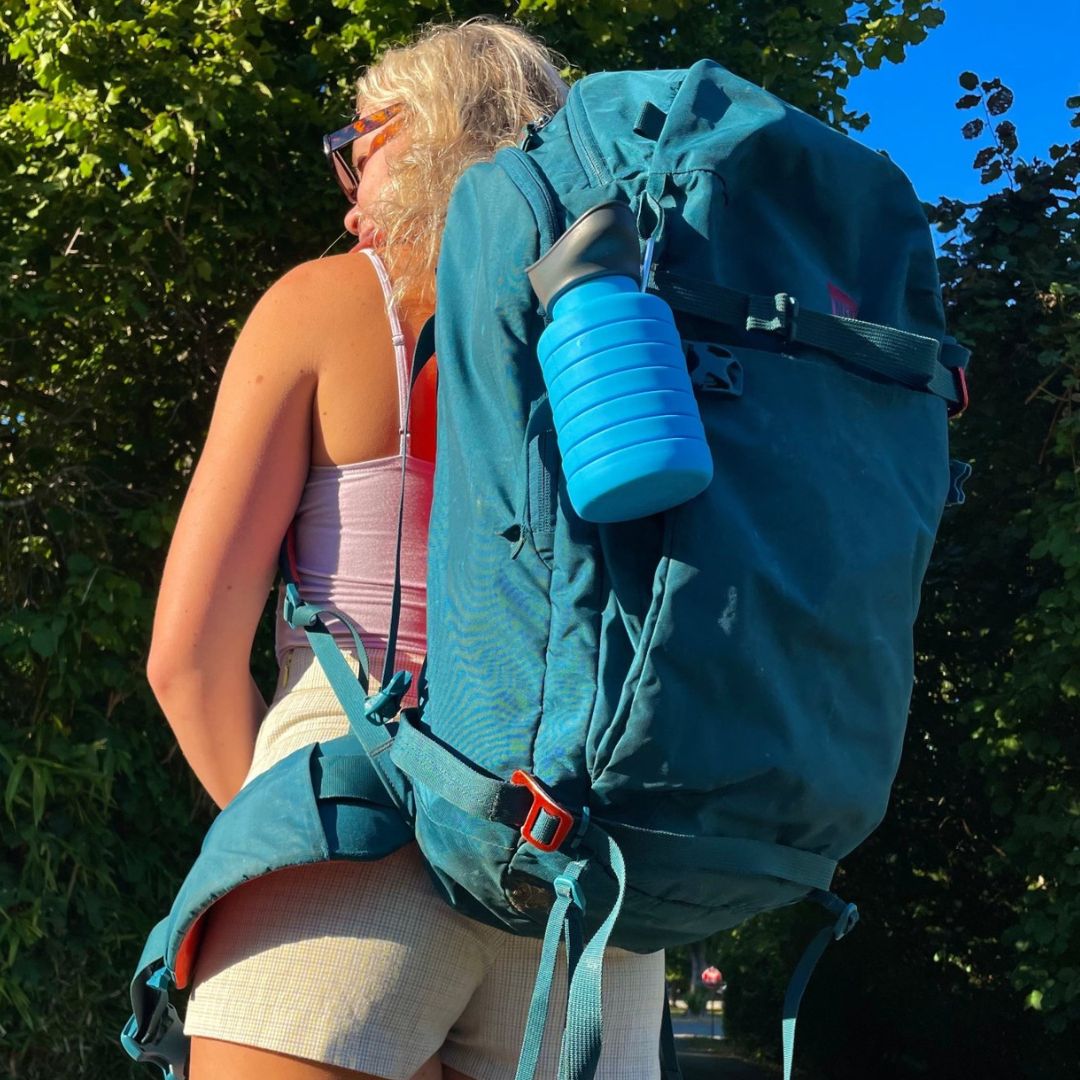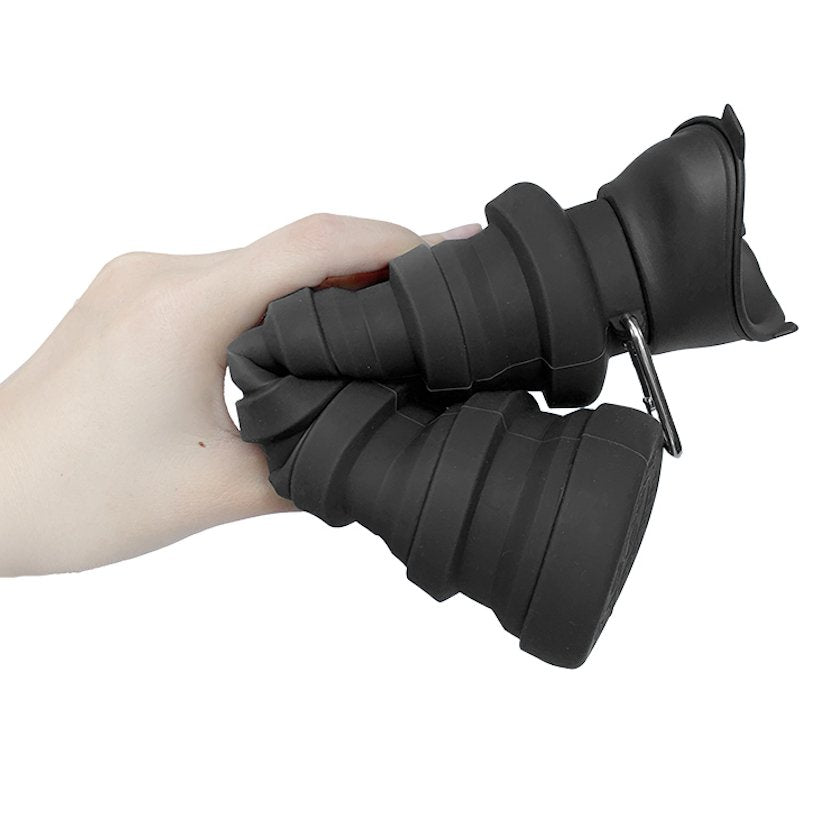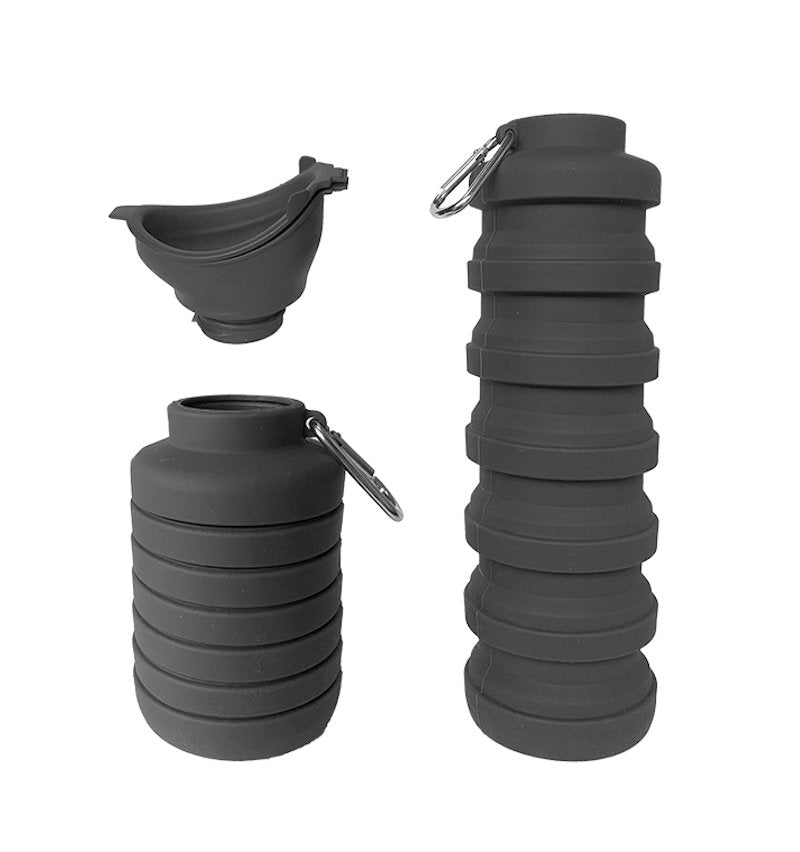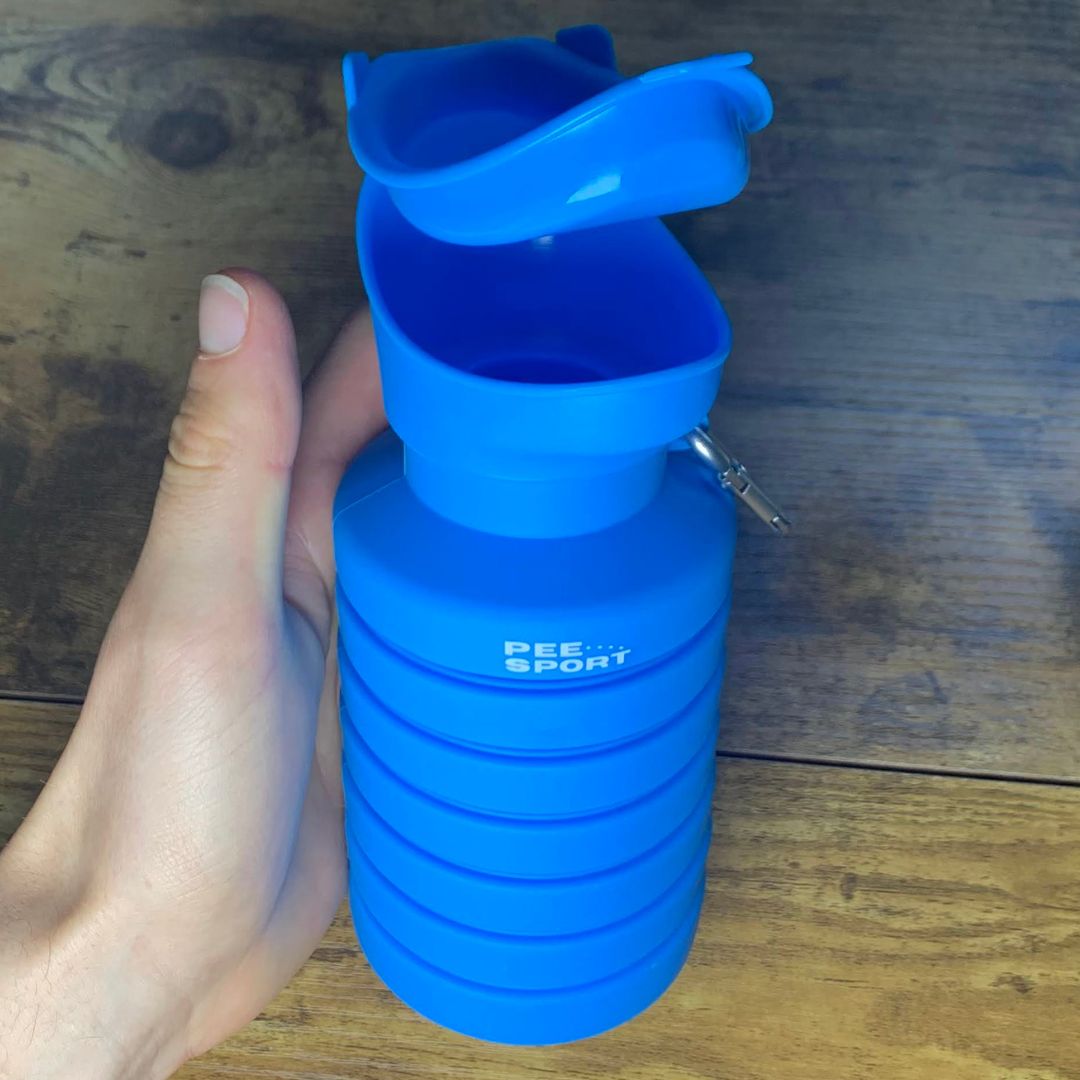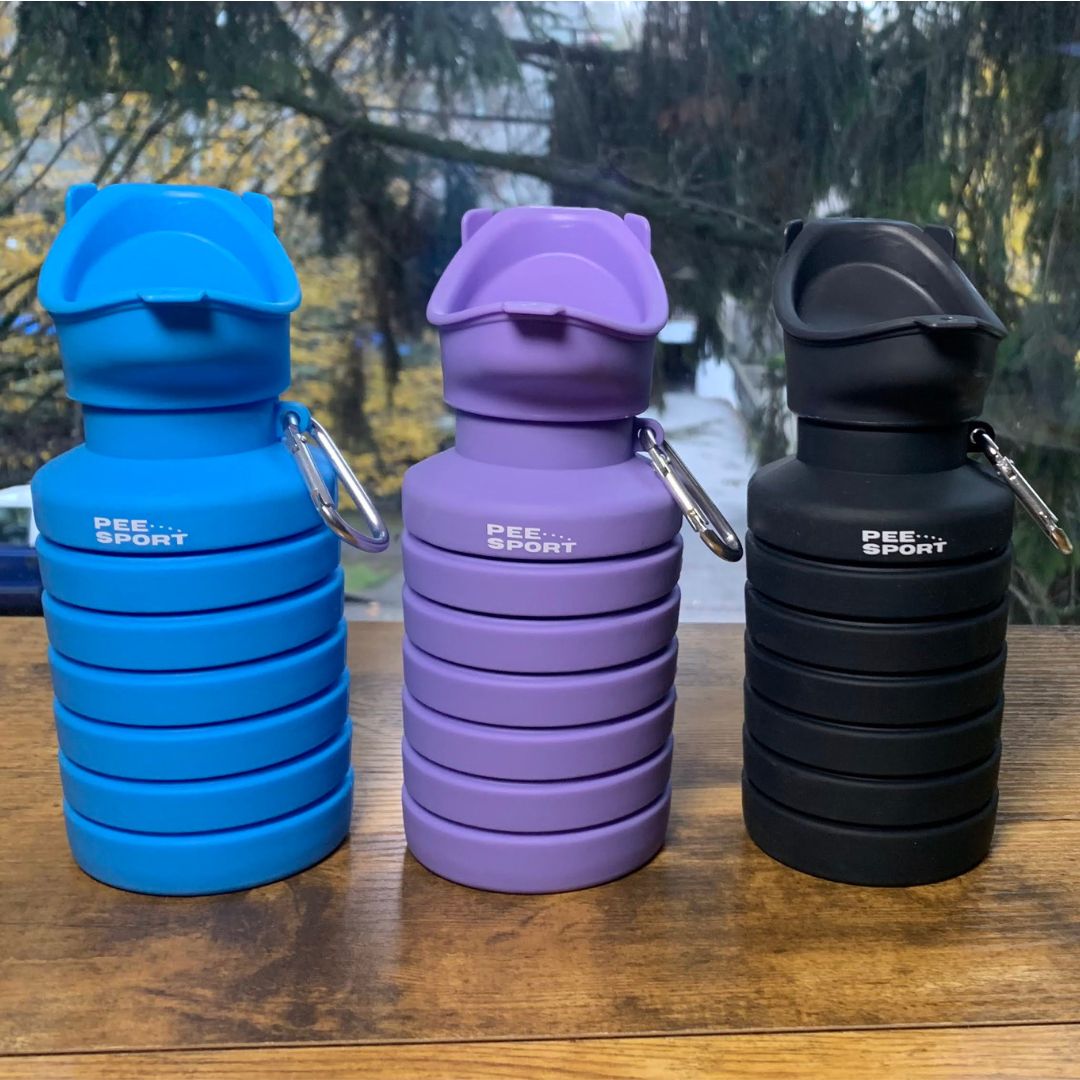 Durability Guarantee

Our silicone is designed to last a lifetime. If it breaks within 1 year of purchase, you get a refund. Period.

Laughter Guarantee

When you open your PeeSport, we guarantee laughter. We've included some very special materials.

30 Day Guarantee

If PeeSport doesn't help you pee with glee, send it back... empty please. We'll refund you!
Let customers speak for us
Is your bladder a drain? 🚽
Well 'urine' good company.
PeeSport helps 1000s of real peeing humans live life without interruptions by ending their painful commute to the toilet.
You ready to flex your bladder muscles?
Order Yours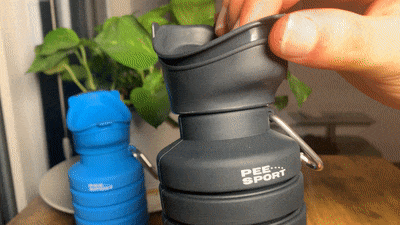 Save yourself time, pain, & distraction.
Henry and I created the PeeSport™ Pee Bottle™ to help people be free from their bladders and explore beyond the bathroom!
For road trips, camping, boating, festivals, hunting, vanlife-ing, trucking, or peeing at night. It's versatile and ready when you are!
Try It For 30 Days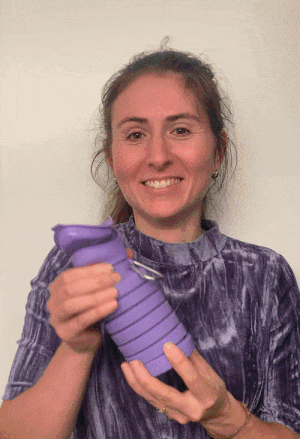 Women can now pee hygienically anywhere.
The PeeSport empowers you to pee standing up or sitting down.
The wide cup prevents splashes for all shapes and bodies. Don't buy a pee funnel!
PeeSport for Women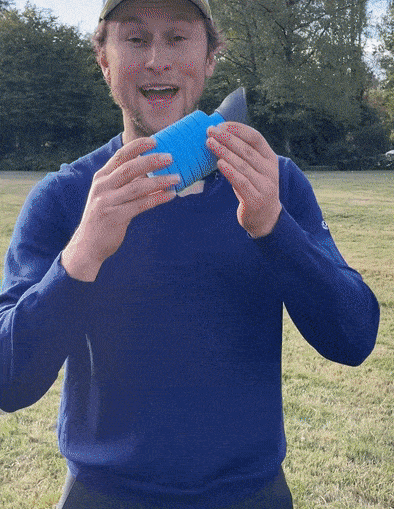 Men can now pee with dignity & not gross anyone out.
The PeeSport is easy to use and easy to clean. It accommodates 3 large pees.
Stop polluting the environment with your odor! With PeeSport, you won't gross people out.
PeeSport for Men
Jacques Shows You His PeeSport. Wait... That came out wrong...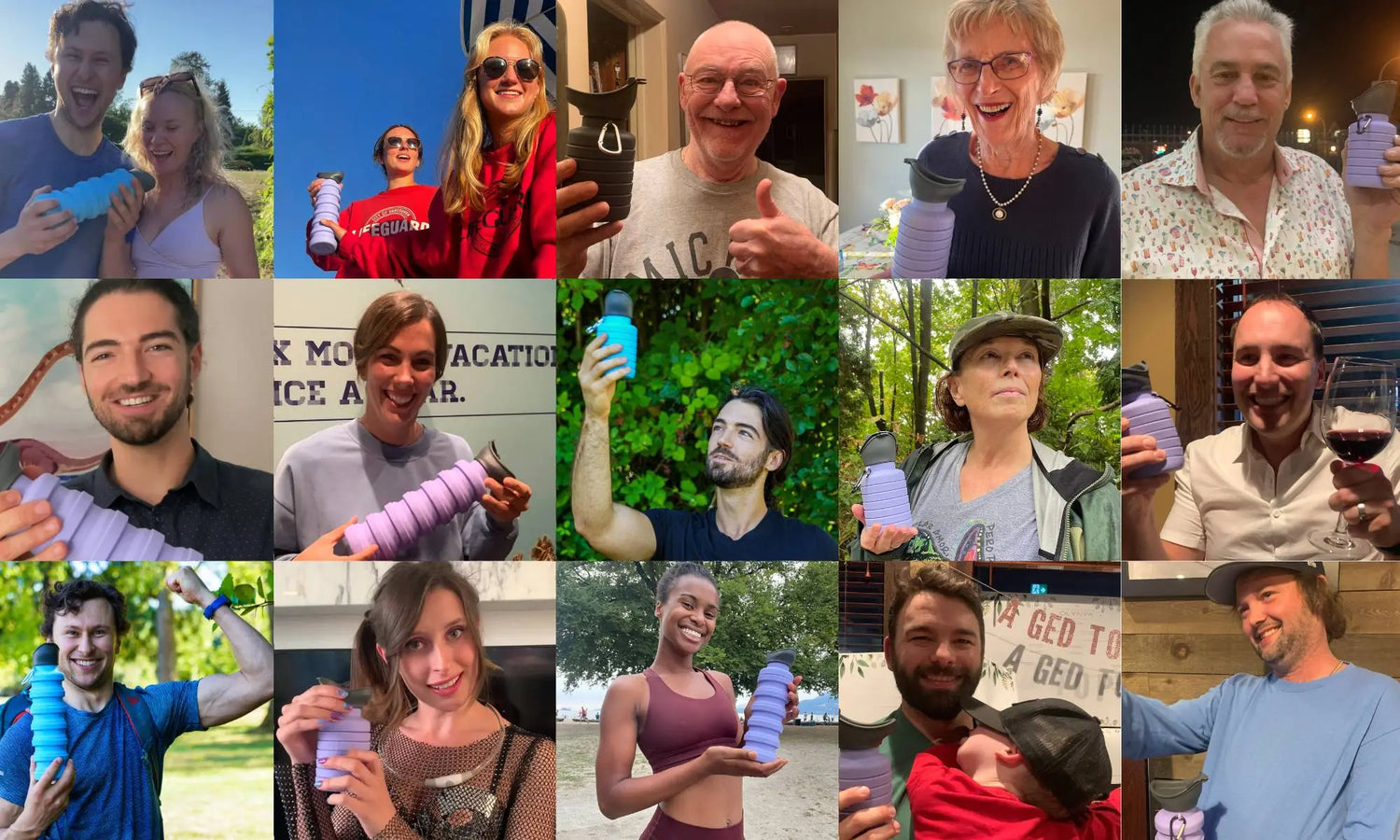 Tested with all shapes, sizes & bladders.
The PeeSport Pee Bottle works with all shapes and sizes. Young or old! It is unisex, so your partner can use it too.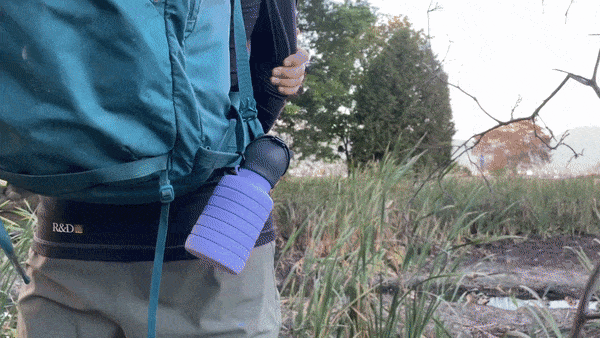 Portable, light-weight, & lifetime-durable.
The PeeSport Pee Bottle has a flexible unisex design. The non-porous silicone is naturally anti-bacterial.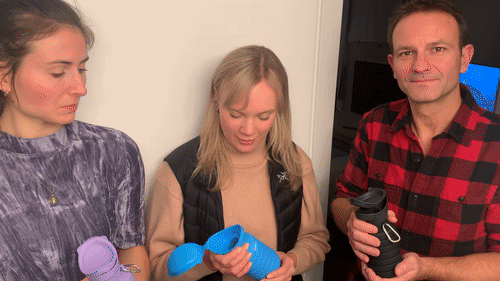 Perfect for peeing with your pals. Ok, no, that's too far.
Men and Women use PeeSport for their adventures, for saving time, and for not worrying about the next toilet.
Compact, discreet, and flexible design.
The PeeSport urinal bottle expands so it can hold up to 4 pees!
You can stuff it in your bag when not full, thanks to its flexible design.
Get Yours Now
Crafted to withstand the test of time and terrain.
The PeeSport urinal bottle is made from antibacterial durable silicone.
PeeSport doesn't degrade, you can put it in the dishwasher, and it lasts you 5 years.
Order Now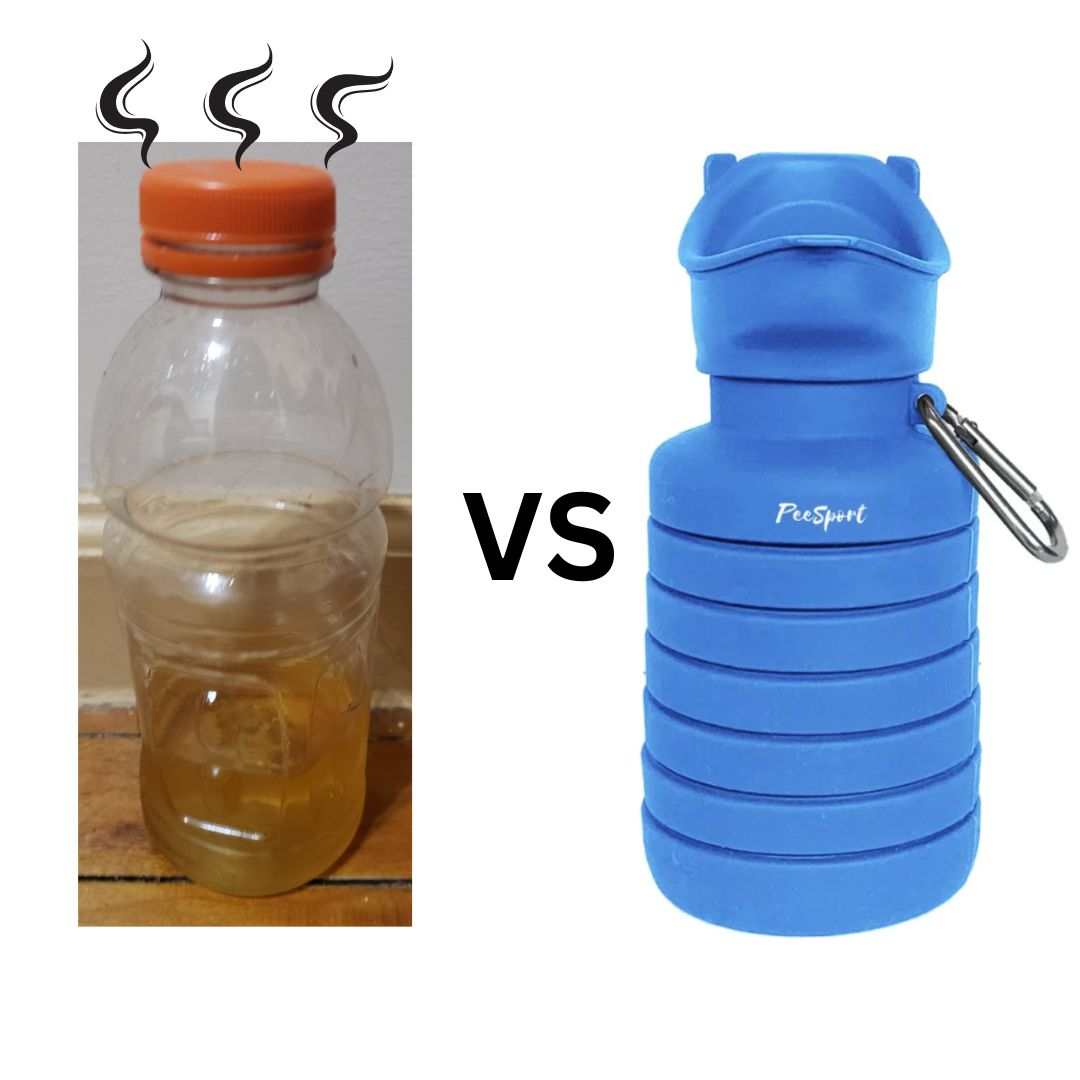 Pee with your dignity intact.
The PeeSport urinal bottle is reusable, odor-free, and looks like a water bottle.
It doesn't look like a GROSS urine bottle that you want to hide.
Shop Now
Are you afraid of being judged for peeing freely? We get it. Watch our PeePtalk.
Listen, we researched all the alternatives. It grossed us out.
They are all ugly, cheap, bulky or impractical.

For men, let's face it, most pee bottles look exactly like what they are – containers for urine. Or worse, a cheap plastic bottle filled with urine. The one you want to hide!

For women, you have to use a pee funnel or you risk spillage. Pee funnels are wonderful, but they don't come with a reservoir. The PeeSport is both a pee funnel & pee bottle.
Pee with your dignity intact, worry-free.

🎈Expandable Design:
One of the standout features of the Peesport pee bottle is its telescoping design. This allows the bottle to expand its capacity from 240 mL to a whopping 700 mL. This means you can use it multiple times without the need for frequent emptying.
👃🏽Odor-Free:
Nobody wants to carry around a pee bottle that reeks. The Peesport pee bottle is designed to be odor-free, ensuring that you won't be left with any unpleasant smells after use.
💍Aesthetically Pleasing:
Let's face it, most pee bottles look exactly like what they are – containers for urine. Not the Peesport. It's sleek, modern, and resembles a water bottle more than a urine container. You won't feel the need to hide it away.
🛠️Highly Durable Material:
Made from anti-bacterial durable silicone, the Peesport pee bottle is built to last. It's resistant to degradation, and you can even pop it in the dishwasher for easy cleaning.
🚻Unisex Design:
Whether you're a man or a woman, the PeeSport pee bottle has got you covered. Women can use it standing up or sitting down, thanks to its wide cup that prevents splashes. Men will appreciate its easy-to-use design and ample capacity.
⛰️Ultra Portable & Collapsible:
Whether you're hiking, golfing, road tripping, canoeing, skydiving, or attending a festival, the PeeSport pee bottle is your perfect companion. Simply expand it, pee in it, cap it, and you're ready to continue your adventure.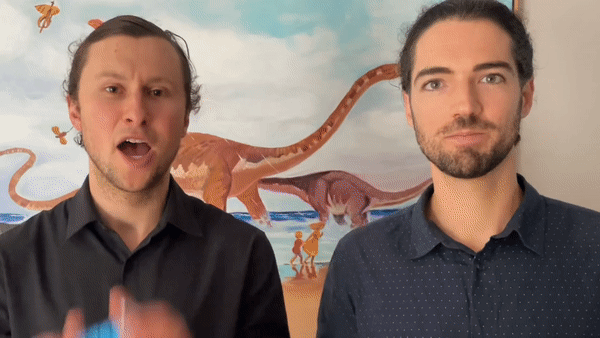 Meet the Co-founders.
We're Henry and Jacques, two explorers who love the outdoors and love human biology. We believe peeing shouldn't hold anyone back from adventure.
We developed PeeSport to help people live life uninterrupted. We hope PeeSport helps hunters, boaters, fishermen, golfers and more stay active.
We use our profits to educate people about healthy lifestyles, especially the importance of community.