Regular price
$35.00
Sale price
$29.00
Unit price
per
Holiday Sale
Sold out
The original PeeSport Pee Bottle works for both women and men, and it's currently in stock. You can buy it here.
🪄 2 in 1! Pee Funnel & Pee Bottle
⛰️ Durable silicone handles all the elements
🦠 Odor-free & anti-bacterial material
🌊 Holds up to 4 pees, securely
🚺 Wide splash-proof cup for all bodies
🧽 Easy to clean in a dishwasher
💎 Doesn't look like a container for urine
"The telescoping design expands the bottle's capacity from 240 to 700 mL. The PeeSport is designed to work for anyone who pees." — Recommended by

Blog Post Link
Share
View full details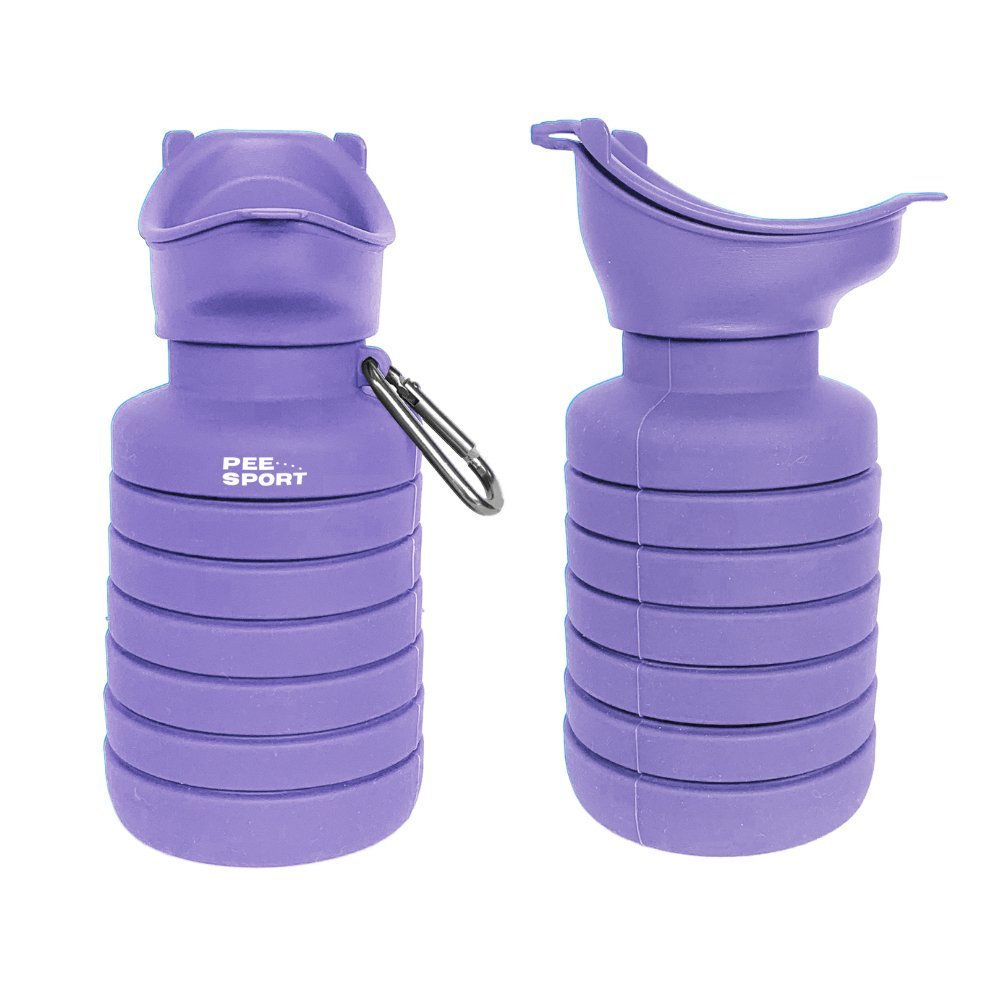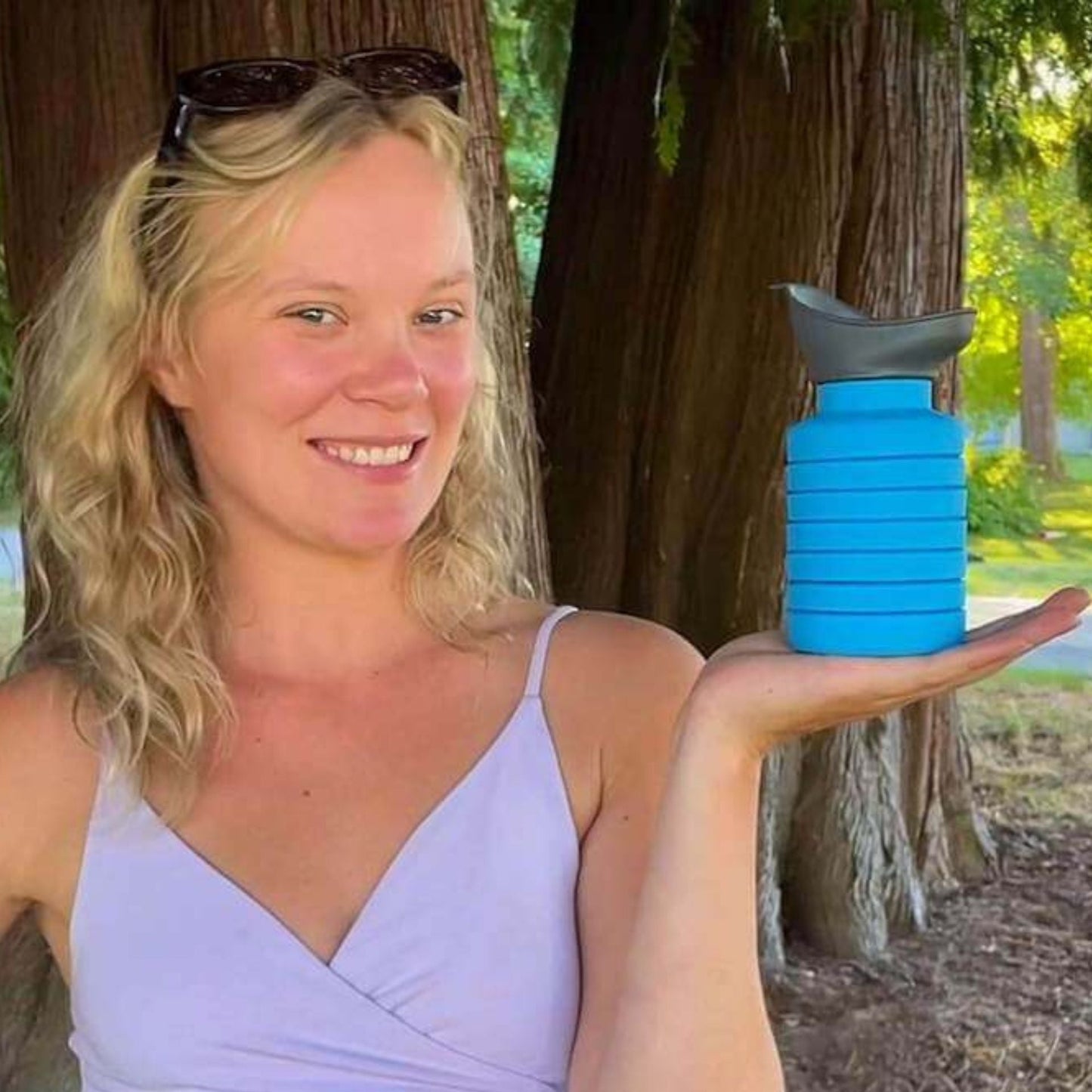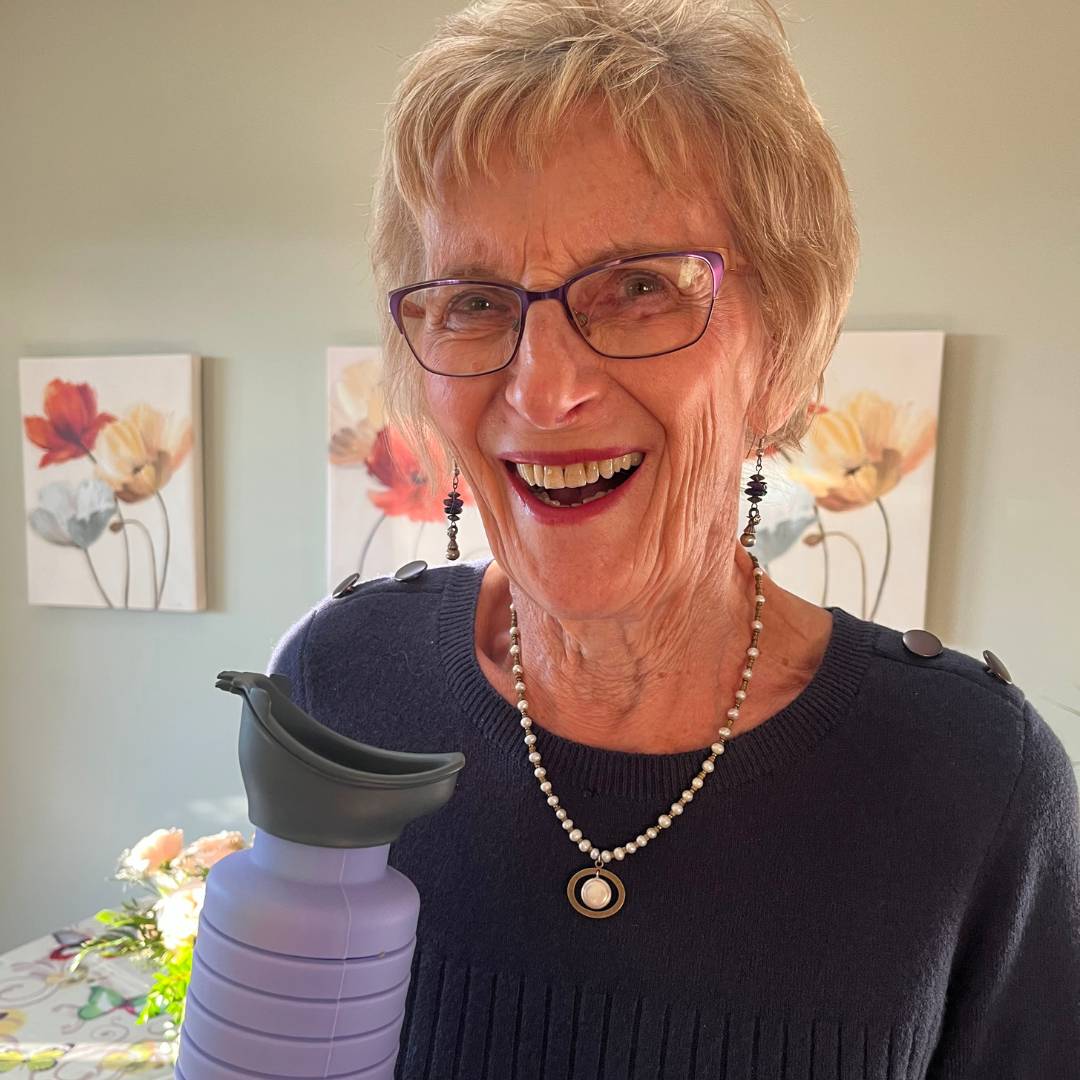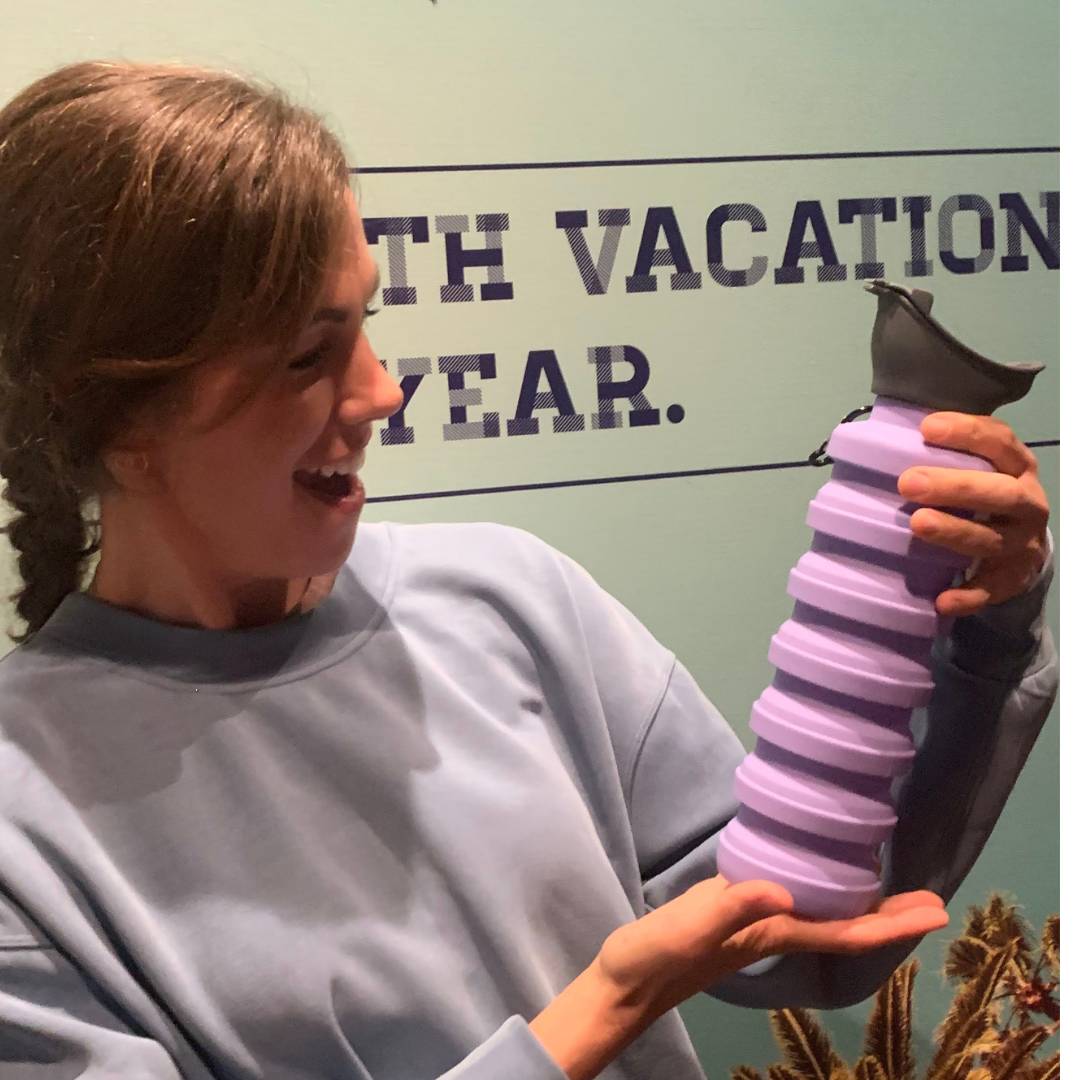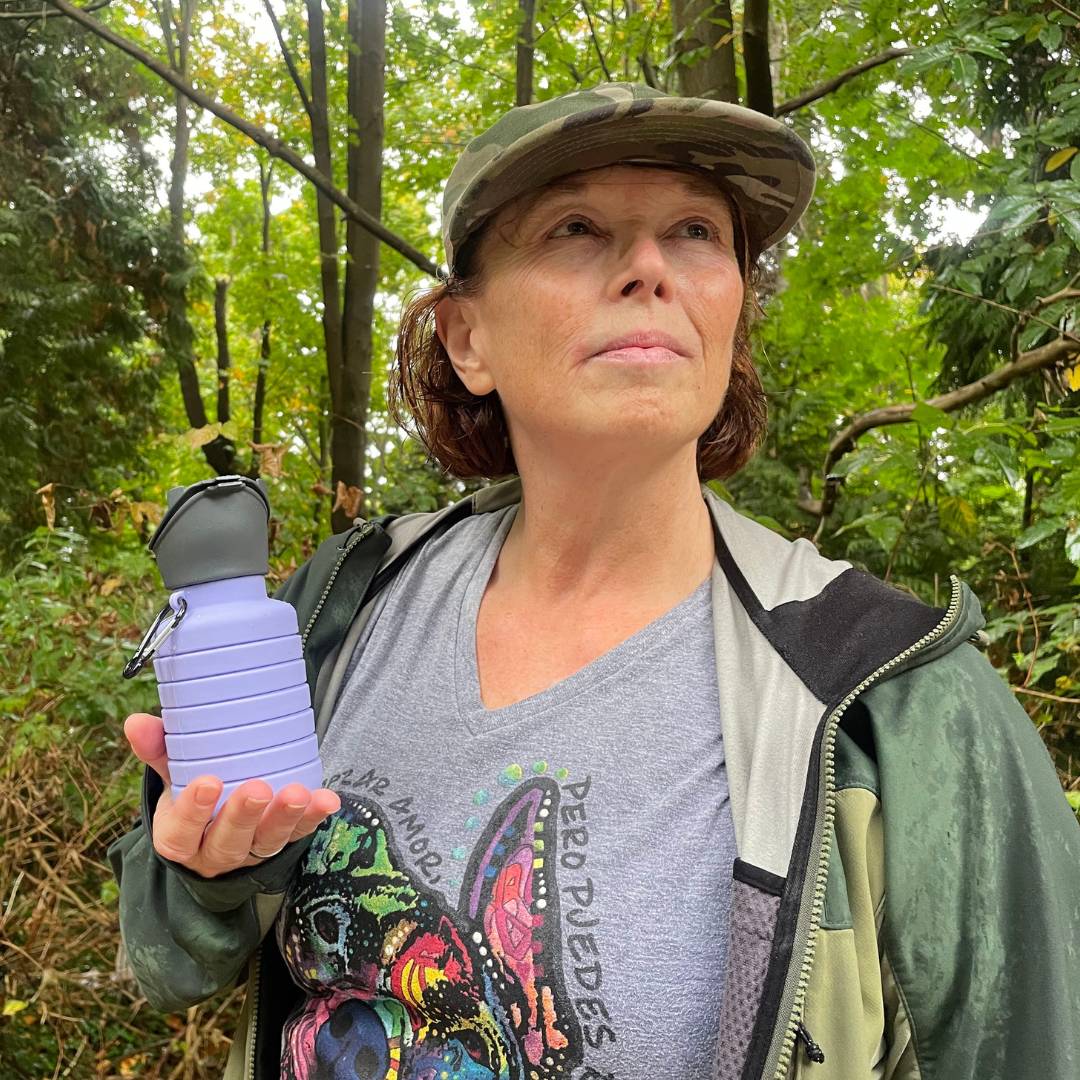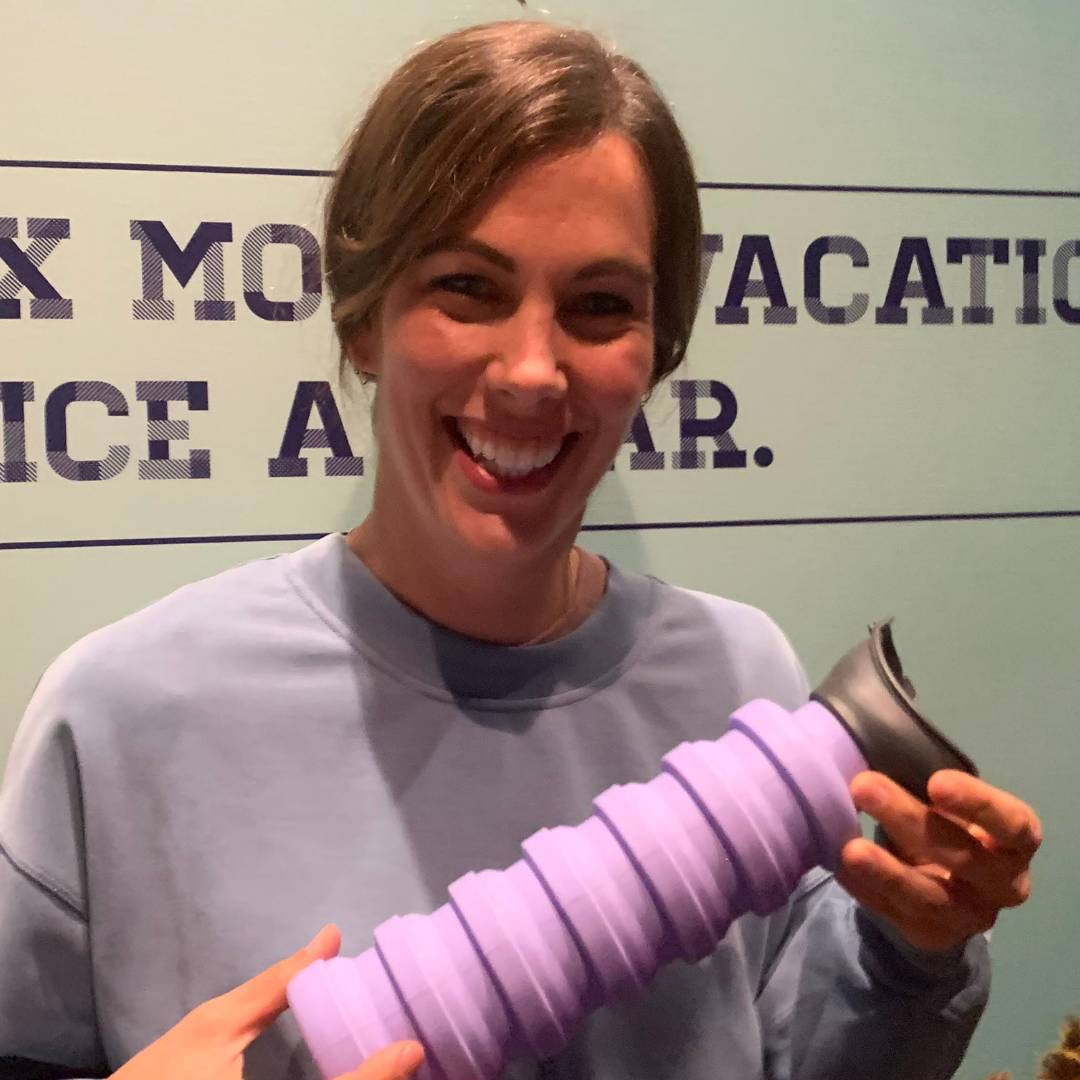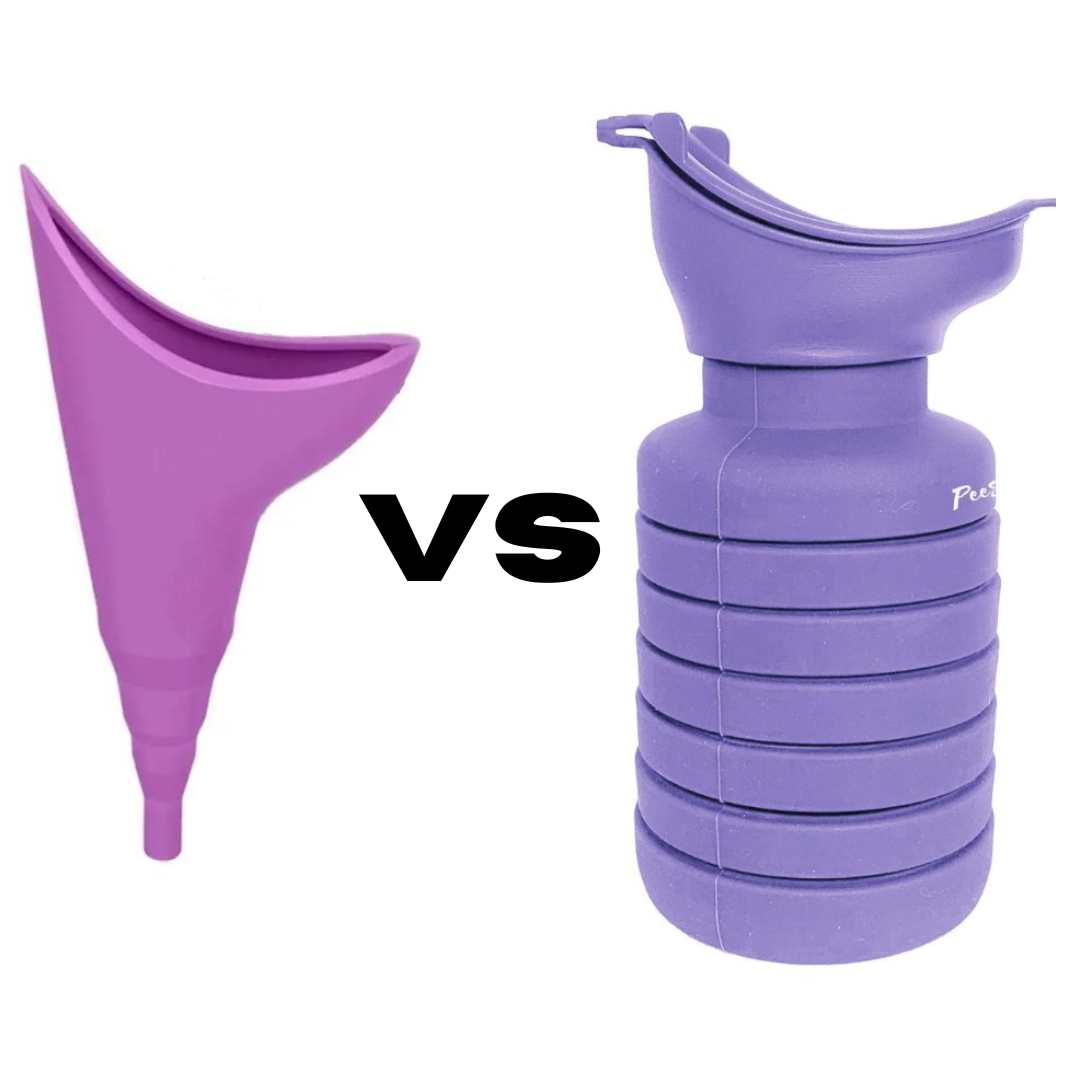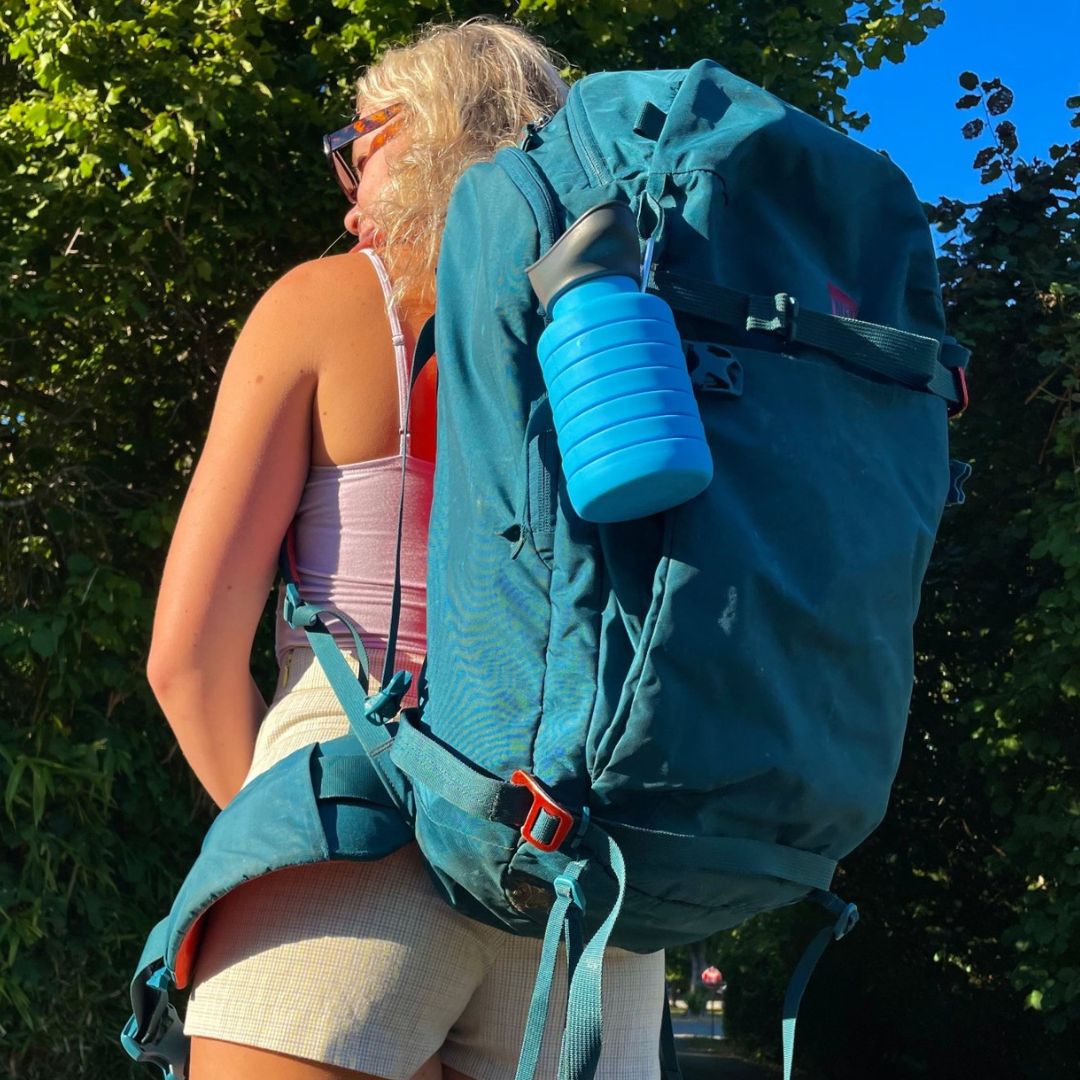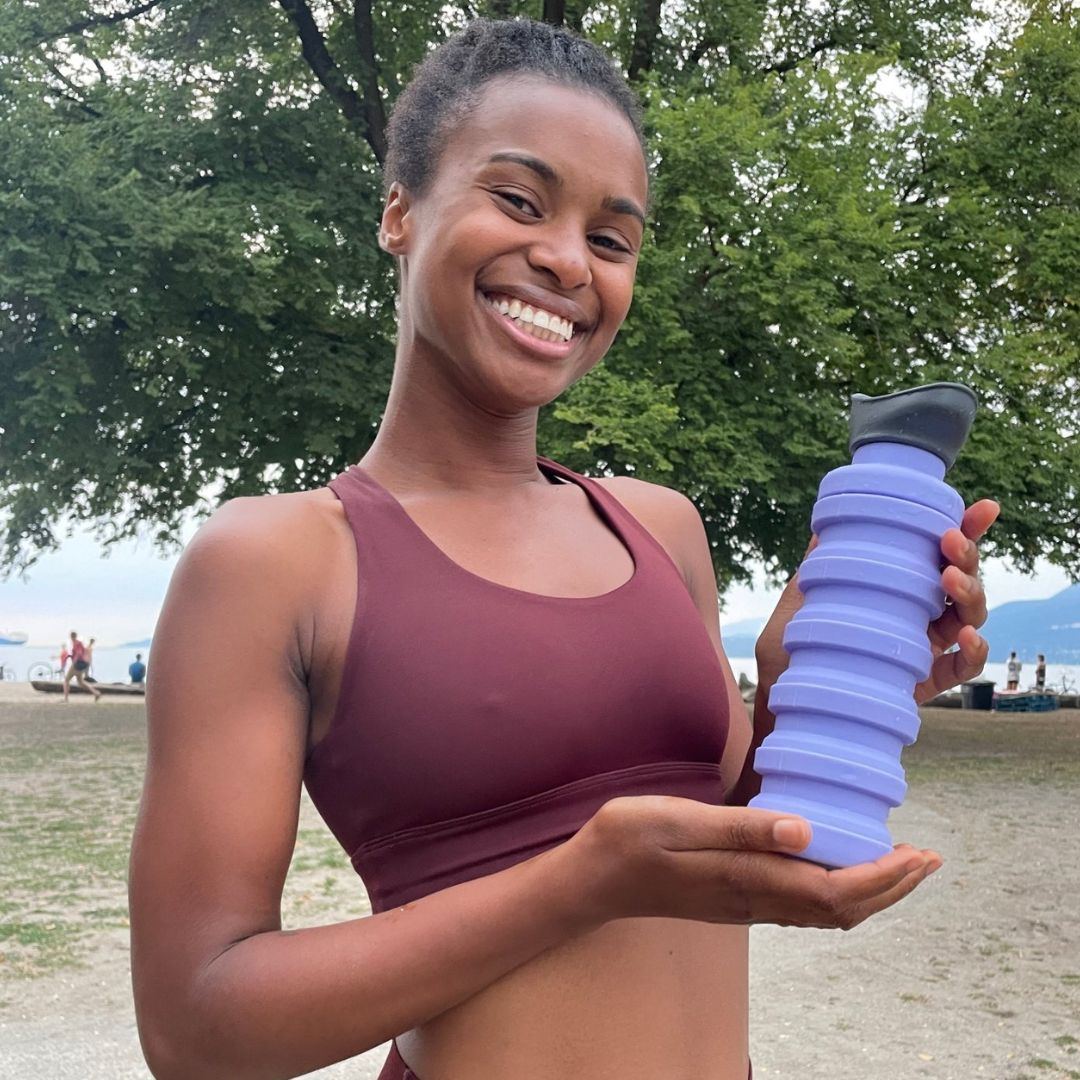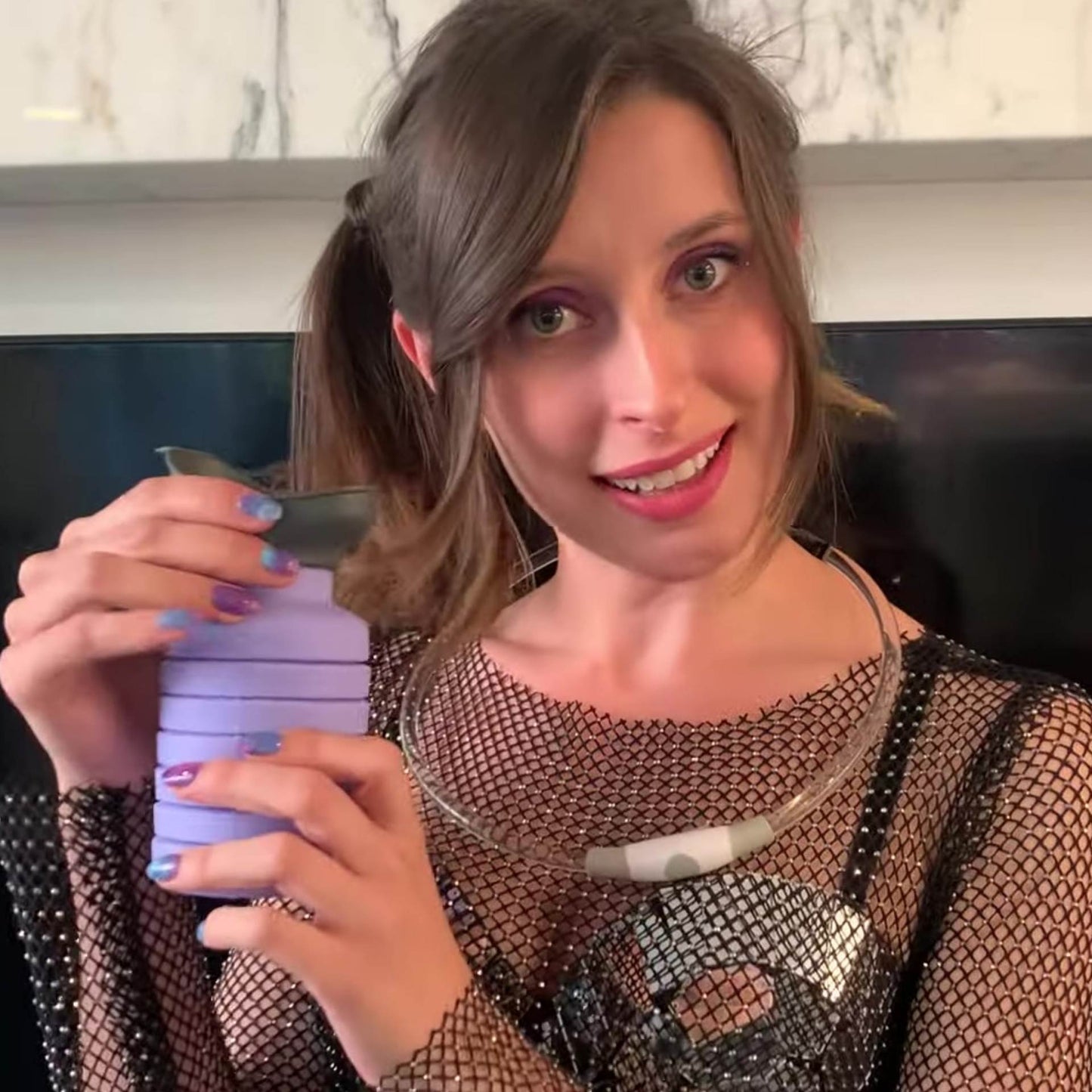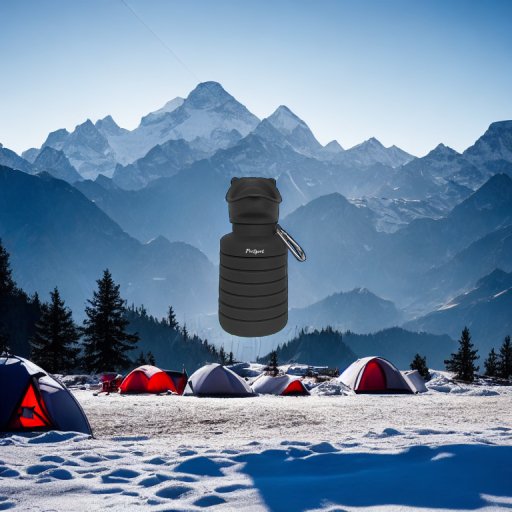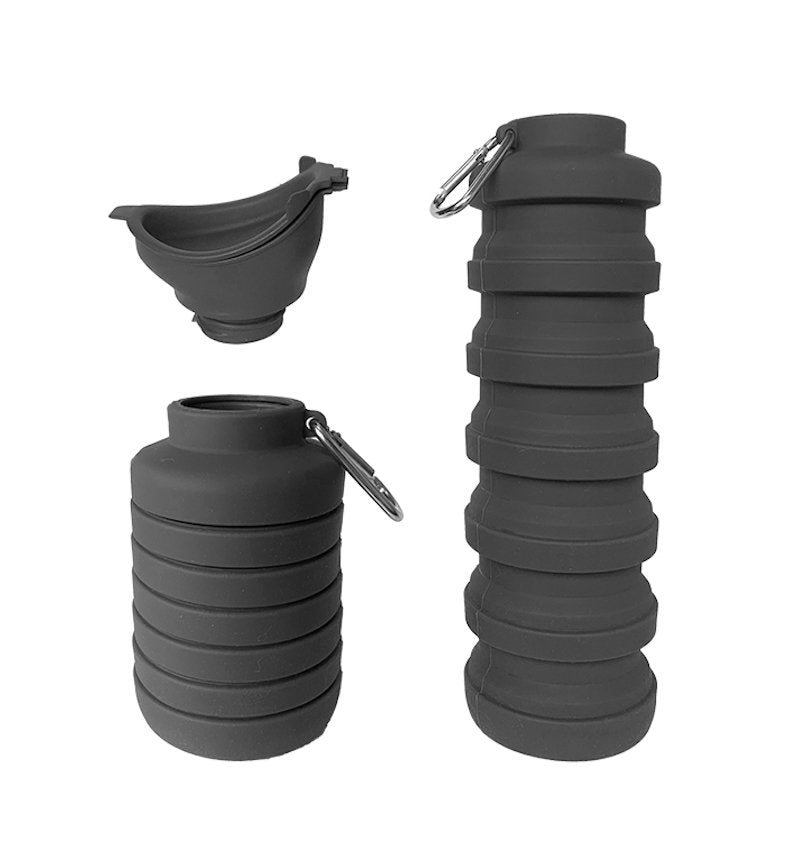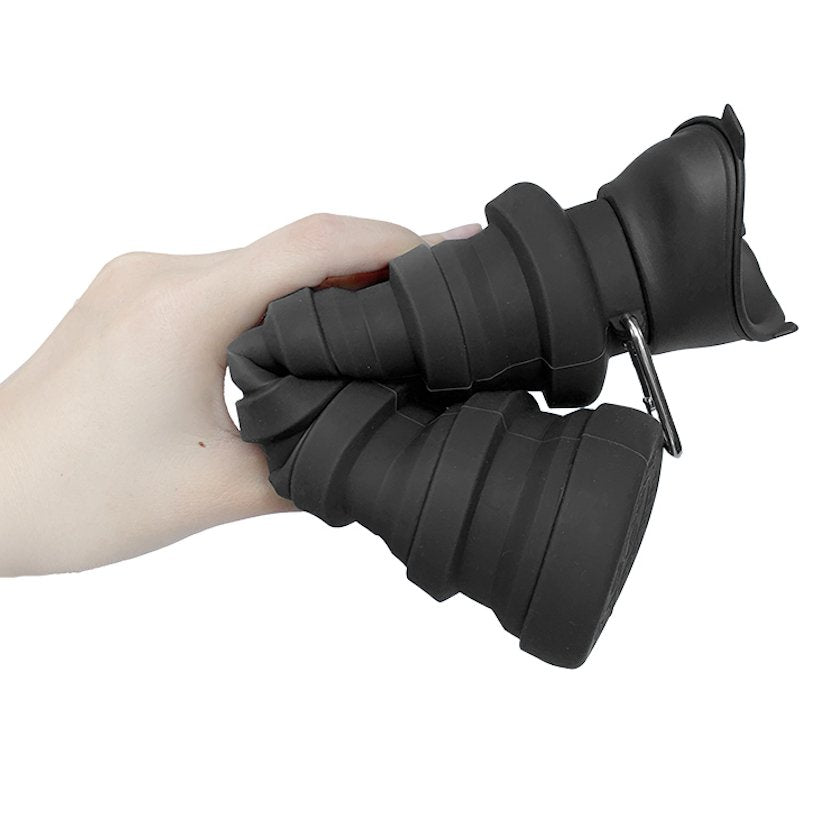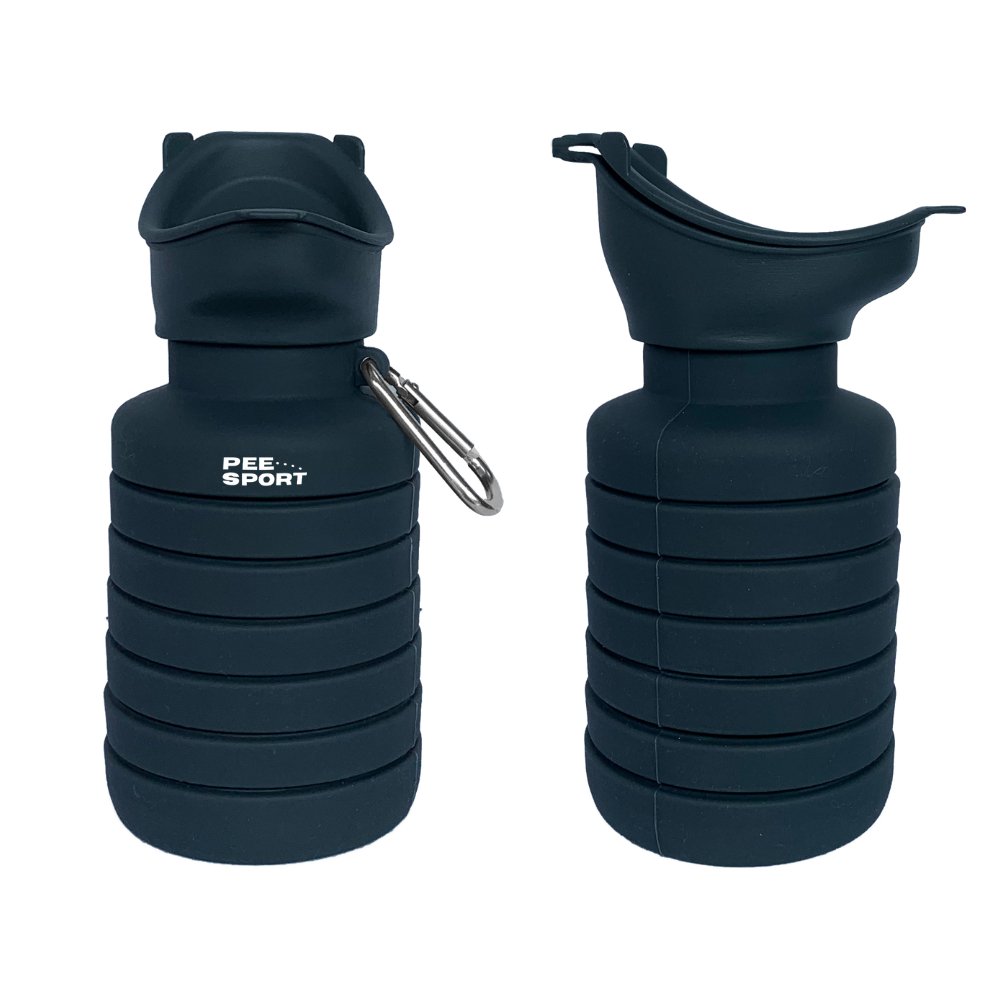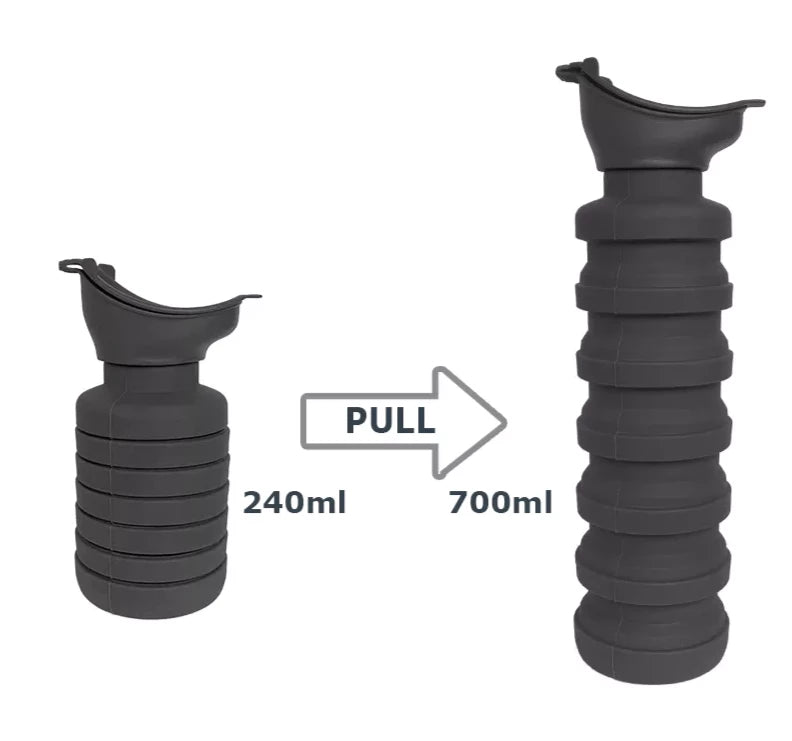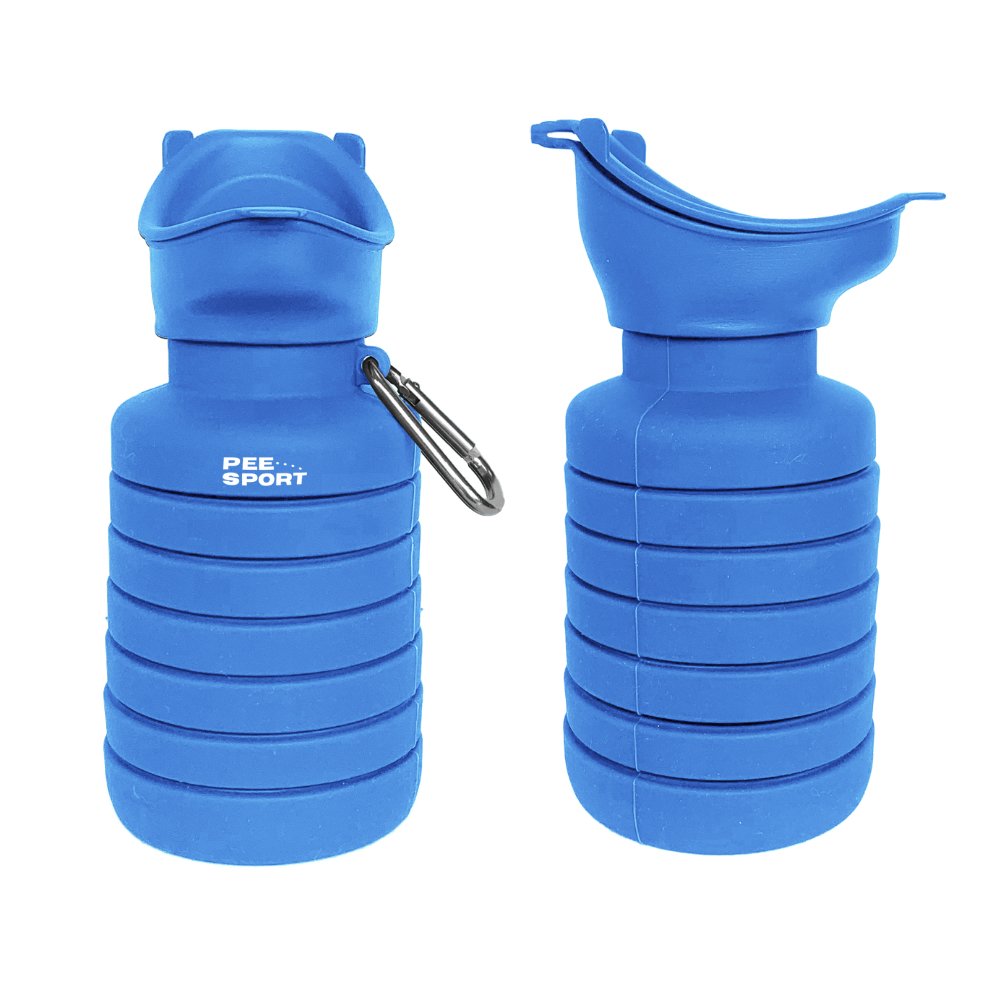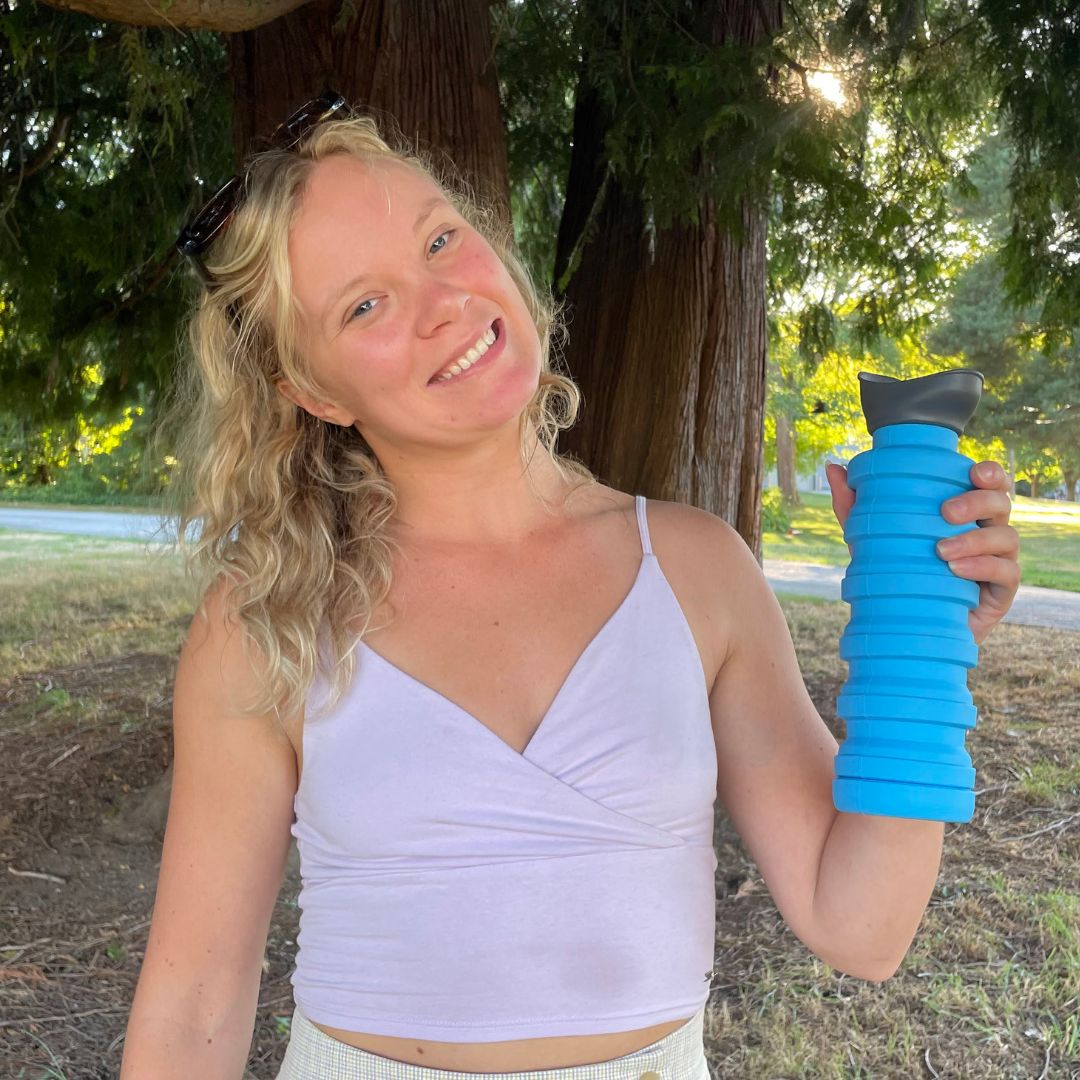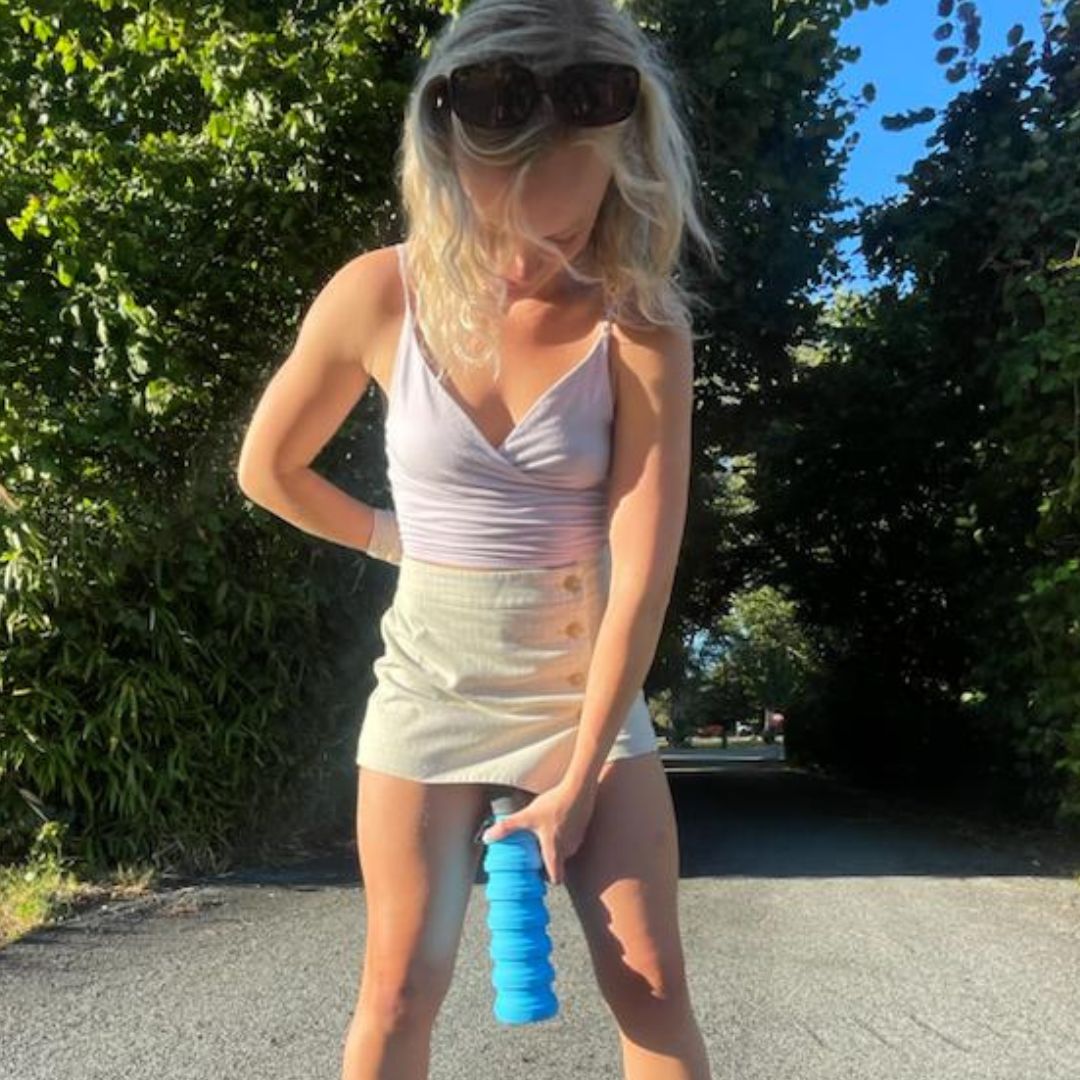 Buy 2, Get Free Shipping USA

Buy 3, Unlock Mystery Gift

30 Day Refunds, Don't Send It Full

Proudly Owned by Americans
The 2-in-1 Women's Pee Device
Recommended by
"PeeSport's Mobile Pee Bottle is purpose-built to be peed in when a toilet or tree is not an option."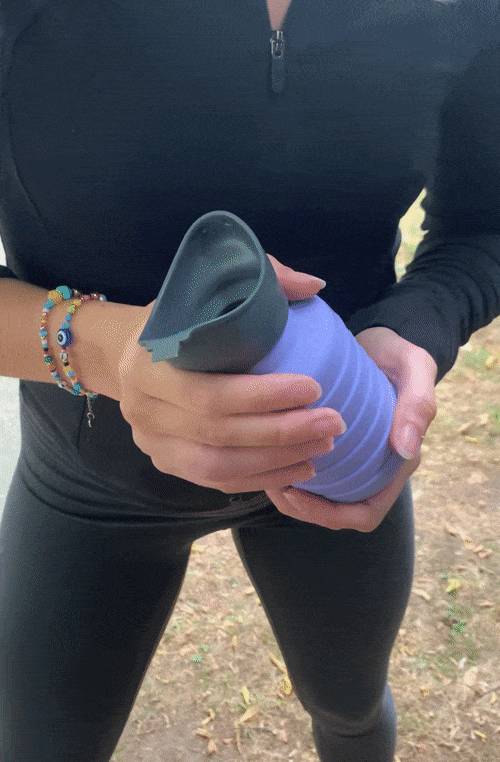 All bodies
The PeeSport Women's Pee Device allows you to pee standing up. It's a pee funnel & reservoir in one.
The wide cup prevents splashes and it works with all shapes and sizes. Don't buy a funnel.
Prevents UTIs
For women, holding in urine with a full bladder causes UTIs and kidney damage.
When the line is long or there's no bathroom in sight, PeeSport is here to help you hygienically take care of your urinary health.
Adventure on
The PeeSport Women's Pee Device is made of durable, dishwash-safe silicone.
It's an essential for road trips, camping, boating and festivals.
Liberate yourself from the bathroom.
PeeSport Pee Bottle
Regular price
Sale price
$39.00
Unit price
per
Holiday Sale
Sold out
Share
View full details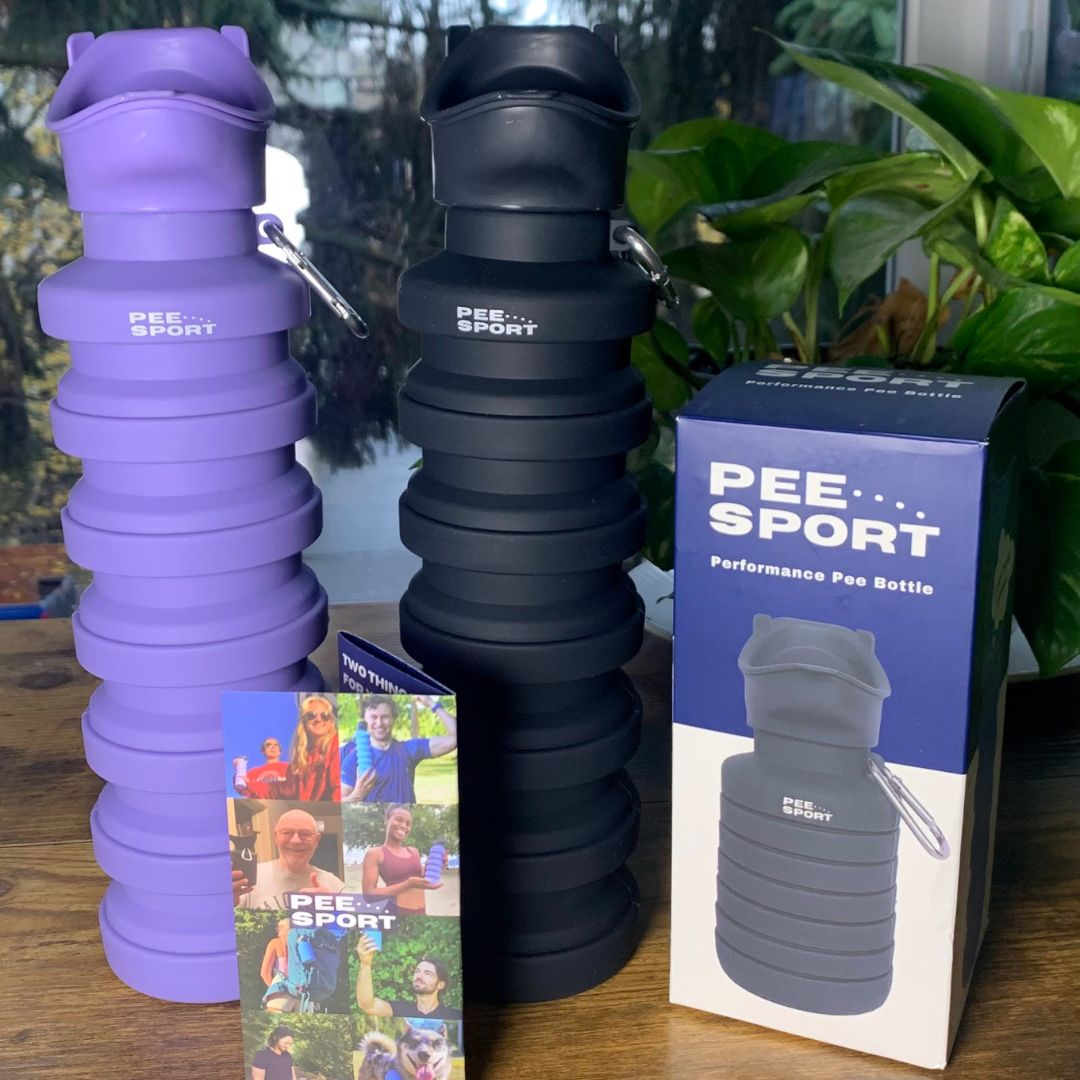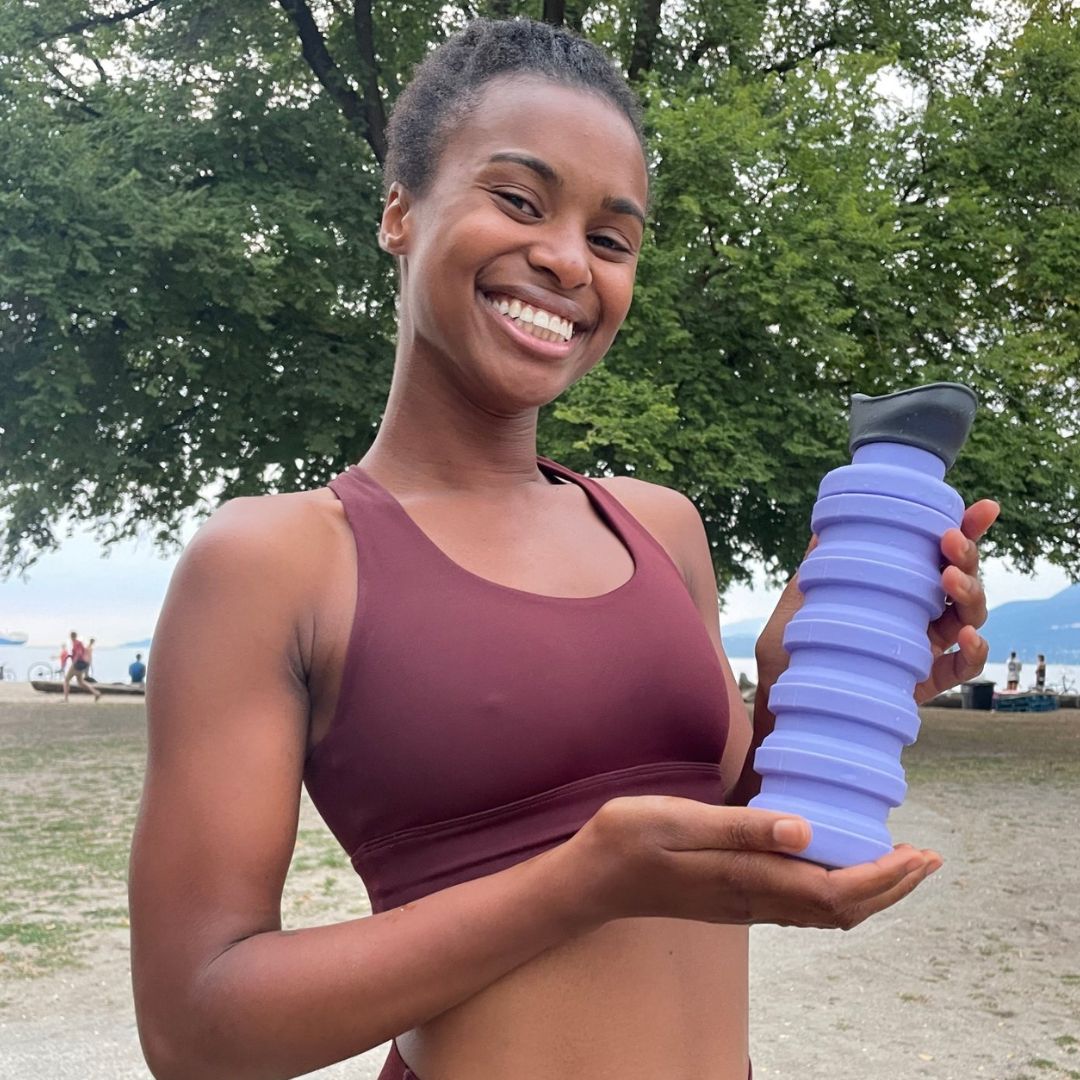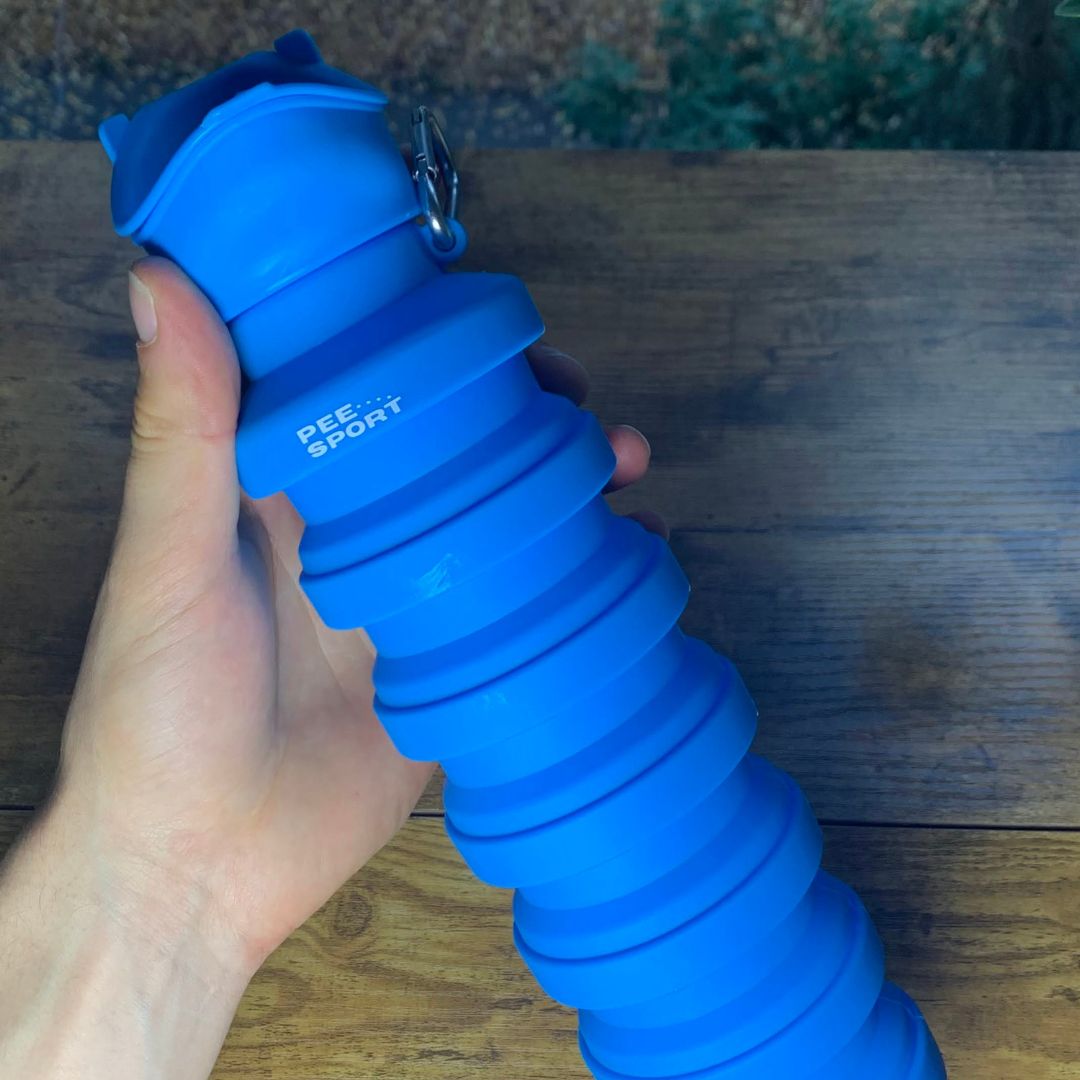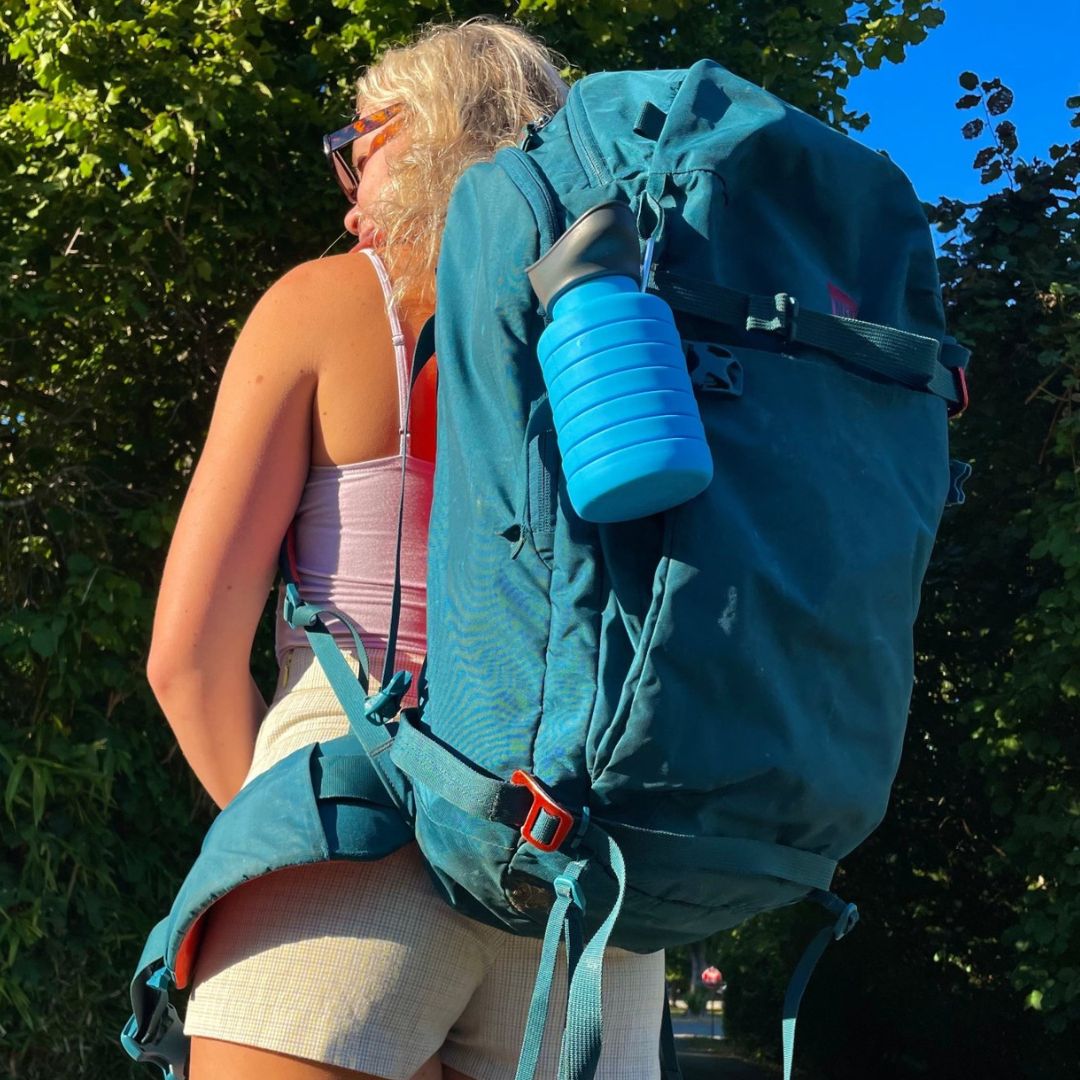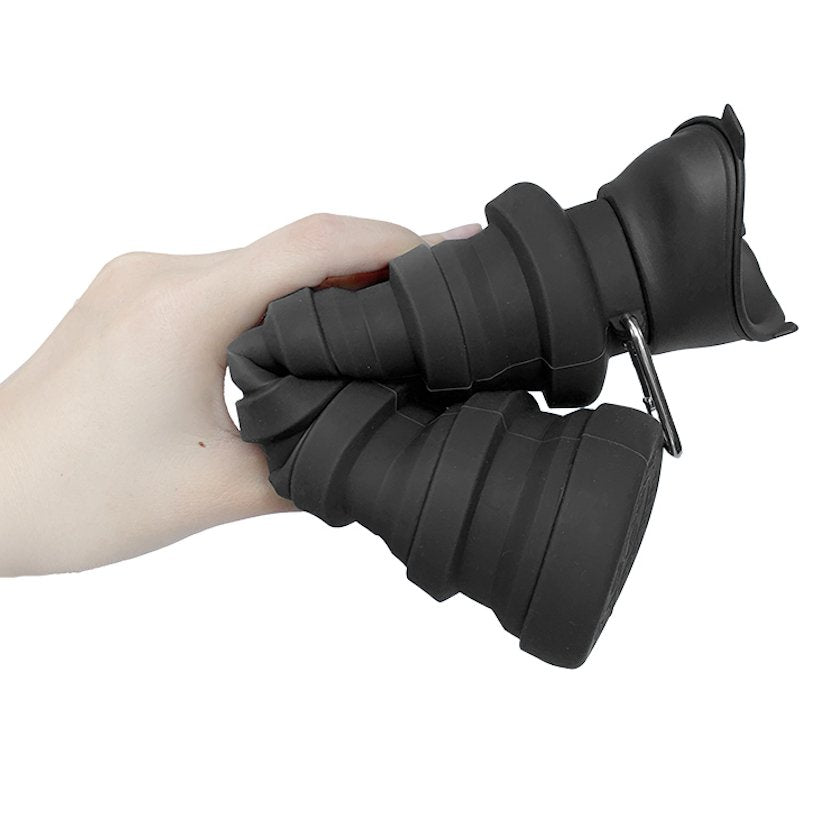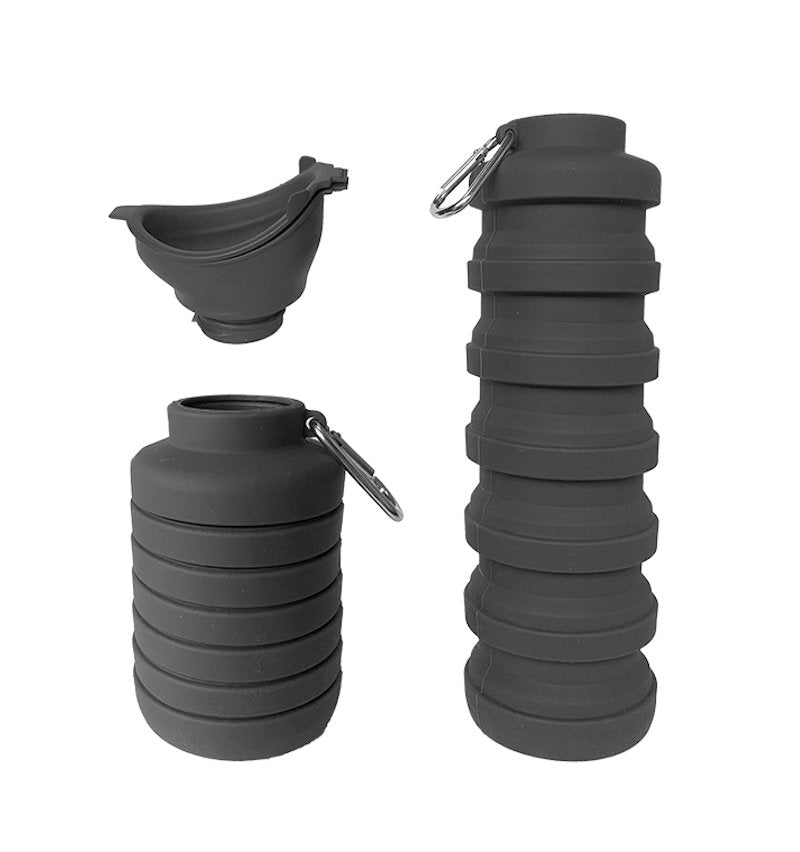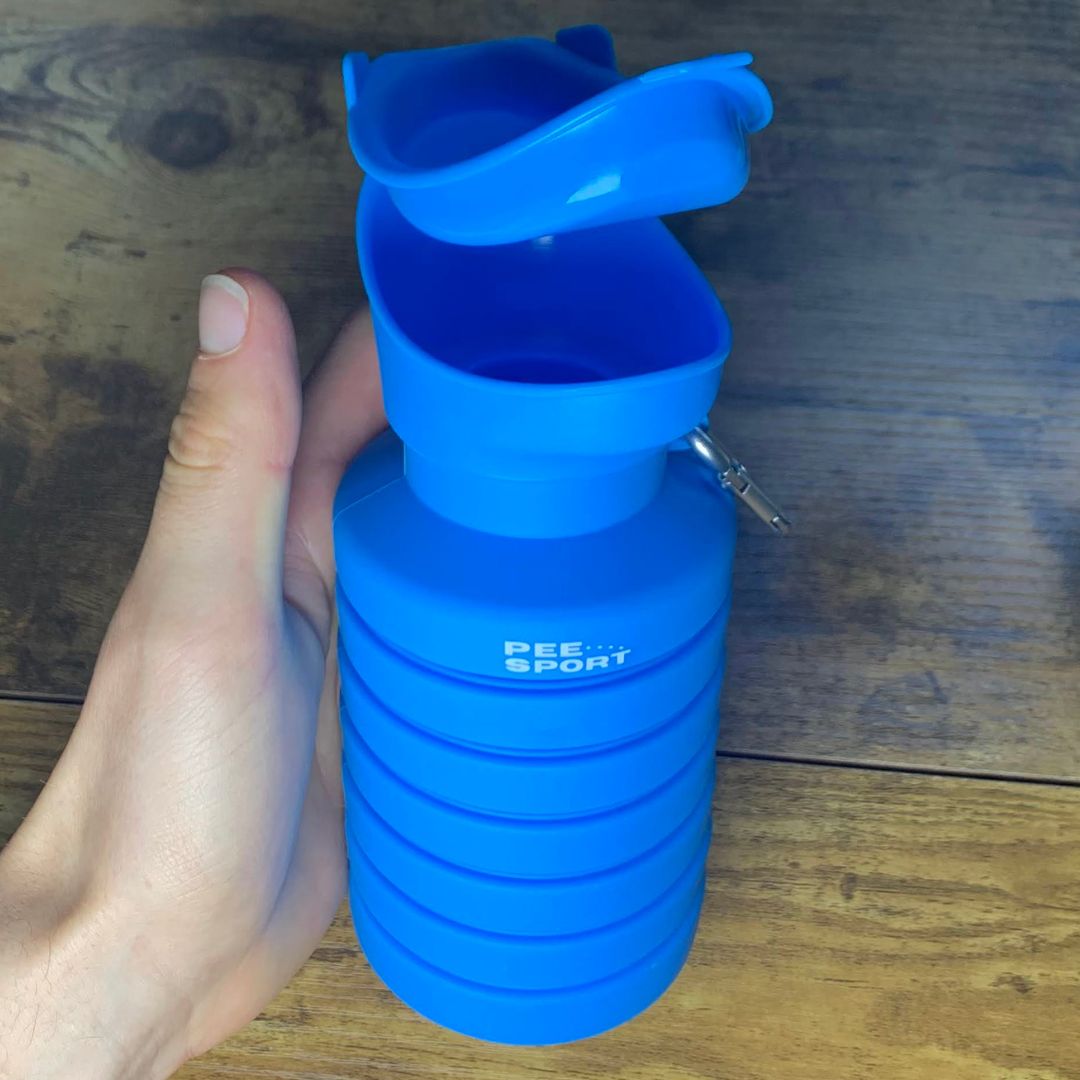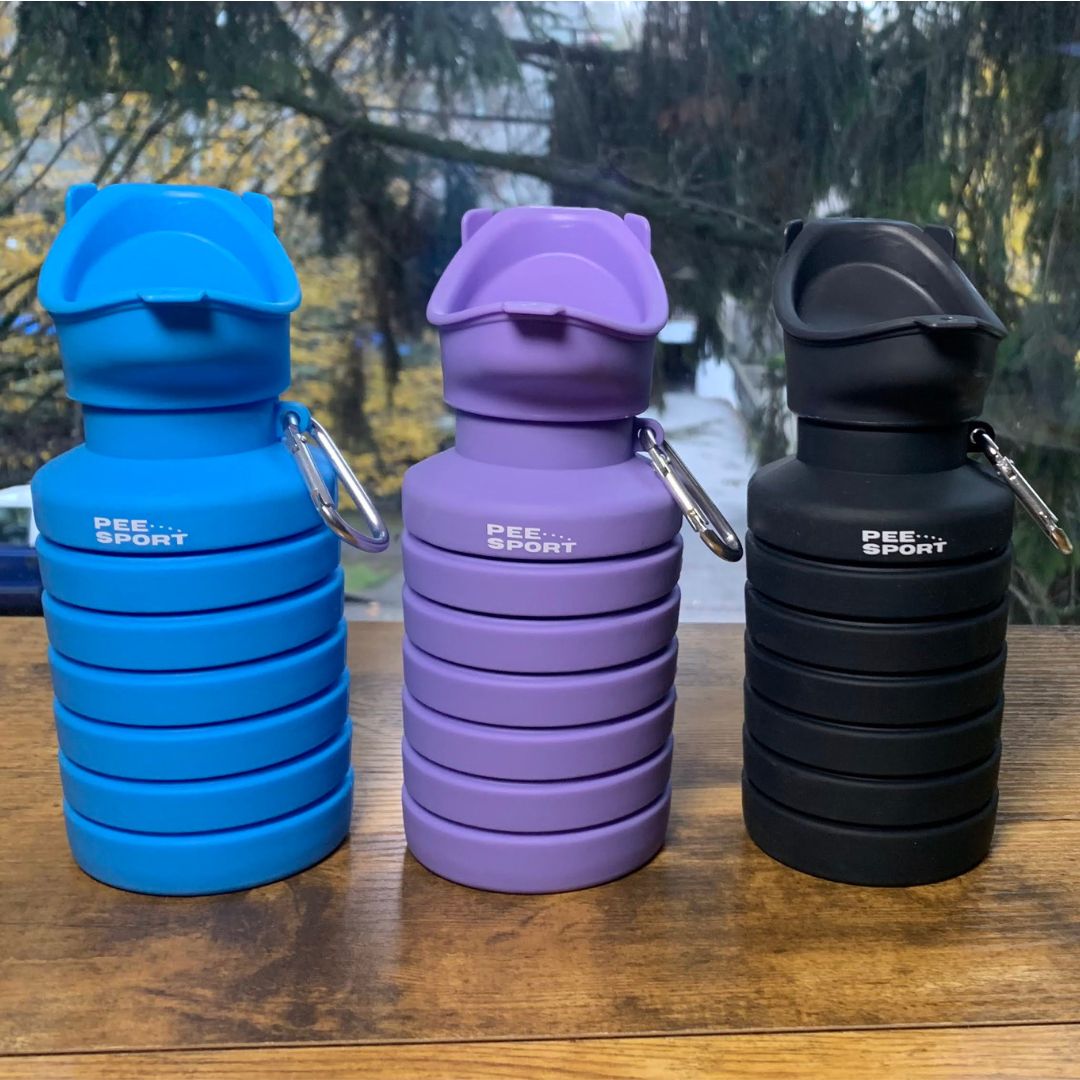 Designed.
The PeeSport Women's Pee Device holds up to 4 pees. It will last you 5 years, and guess what? It doesn't smell, splash, or leak!
Get Yours Now
Premium.
The PeeSport Women's Pee Device is made from anti-bacterial durable silicone. It doesn't degrade and you can put it in the dishwasher.
Order Now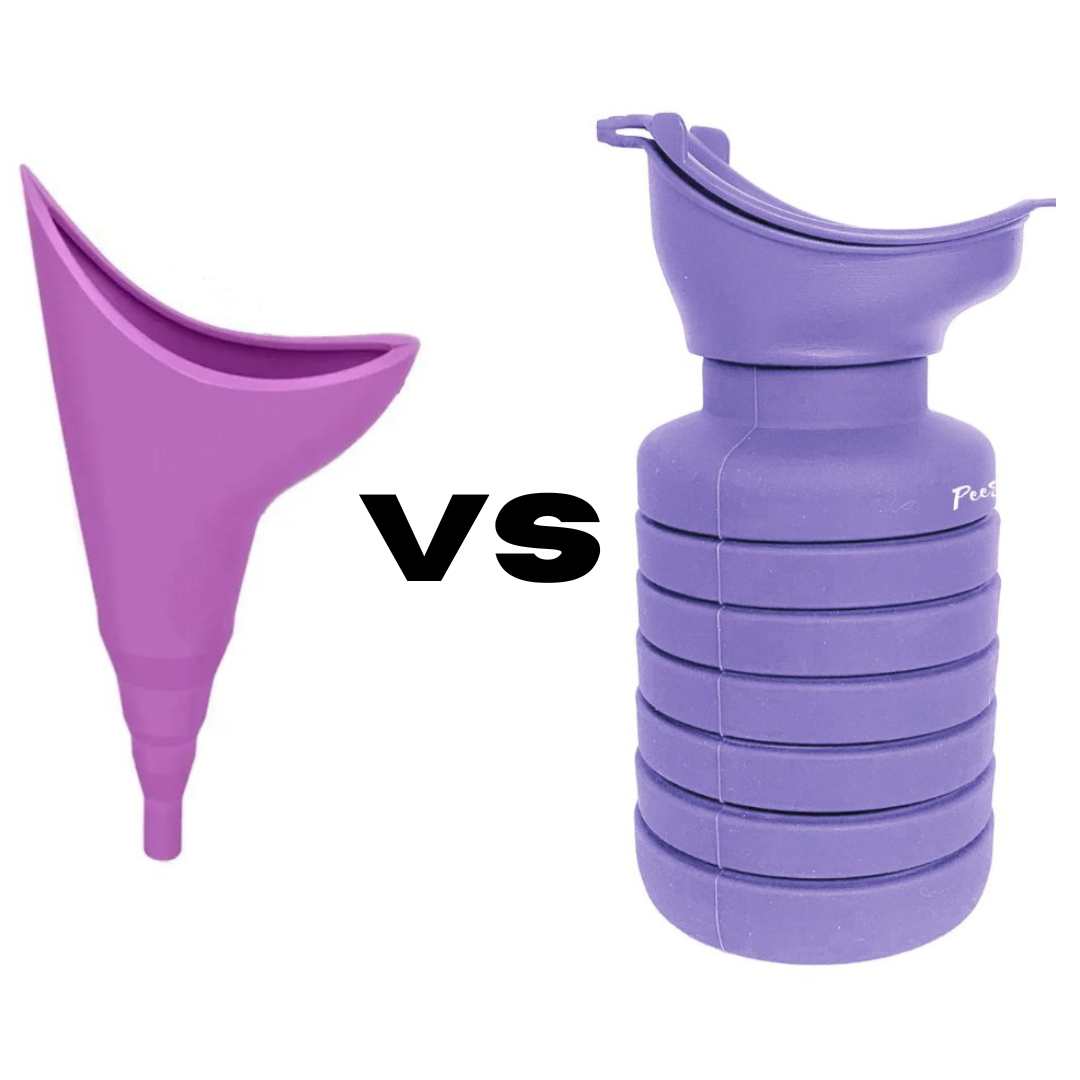 2 in 1.
The PeeSport Women's Pee Device is pee funnel and pee bottle in one device!
No more peeing in a gross plastic water bottle. The PeeSport is the new female urination device that combines both into a beautiful design.
Shop Now
We researched the alternatives.
There is no pee bottle that works for women. Only pee funnels. The PeeSport is the new women's pee device.

Now, women can pee anywhere too.
Before PeeSport, you had to use a pee funnel or you risked spillage. Pee funnels are wonderful, but they don't come with a reservoir. The PeeSport womens pee device is both a pee funnel & pee bottle.
The PeeSport is not a normal female urination device. Here's why:

Expandable Design:
One of the standout features of the Peesport women's pee device is its telescoping design. This allows the bottle to expand its capacity from 240 mL to a whopping 700 mL. This means you can use it multiple times without the need for frequent emptying.
Odor-Free:
Nobody wants to carry around a pee bottle that reeks. The Peesport women's pee device is designed to be odor-free, ensuring that you won't be left with any unpleasant smells after use.
Aesthetically Pleasing:
Let's face it, most pee bottles look exactly like what they are – containers for urine. Not the Peesport. It's sleek, modern, and resembles a water bottle more than a urine container. You won't feel the need to hide it away.
High-Quality Material:
Made from anti-bacterial durable silicone, the women's pee device is built to last. It's resistant to degradation, and you can even pop it in the dishwasher for easy cleaning.
Versatility:
Whether you're a man or a woman, the women's pee device has got you covered. Women can use it standing up or sitting down, thanks to its wide cup that prevents splashes. Men will appreciate its easy-to-use design and ample capacity.
Eco-Friendly:
In an age where sustainability is key, the PeeSport women's pee device shines. It's reusable, reducing the need for disposable solutions, and its odor-free design means you won't be polluting the environment with unpleasant smells.
Perfect for Adventures:
Whether you're hiking, golfing, road tripping, canoeing, skydiving, or attending a festival, the women's pee device is your perfect companion. Simply expand it, pee in it, cap it, and you're ready to continue your adventure.
PeeSport Pee Bottle
Regular price
Sale price
$39.00
Unit price
per
Holiday Sale
Sold out
Share
View full details